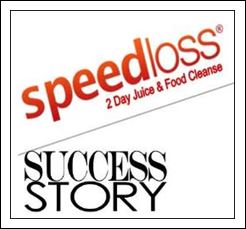 "We want our customers to know that we hear them and their feedback is valuable – we've made changes to the customer experience based on feedback..." said a representative
Columbus, OH (PRWEB) May 20, 2013
Speedloss, headquartered in Columbus, Ohio, is pleased to announce a newly expanded customer service department. The company has experienced extraordinary growth, and as a result of this growth, Speedloss has decided to dedicate more resources to developing its highly effective customer service team to better address customer needs.
Upgrades and expansions have addressed not only the staffing of the department, but also technological developments.
"We want our customers to know that we hear them and their feedback is valuable – we've made changes to the customer experience based on feedback and that's also a big part of the reason we've undergone this expansion," said a representative for Speedloss. "We're continuously pleased with the amount of growth we've experienced in recent years, and we want to take every possible step to ensure that we continue to keep our customers satisfied with Speedloss service and products."
The company, which develops and manufactures a range of food and drink products used to ensure improved health and weight loss through natural cleansing, has experienced unprecedented growth in recent years because of its highly effective product line. Speedloss' most popular product, the 2-Day Speedloss Food and Juice Cleanse, provides customers with fat-burning protein shakes and healthy portion controlled foods, detox teas, herbal supplements and specialized cleansing juices. With over 100,000 satisfied customers and over ten years in the business, Speedloss has cemented a name for itself in the health and weight loss industry as an innovator that helps clients experience results.
All products sold by Speedloss are uniquely packaged to represent the ideal portion size so that the user never feels hungry and experiences a continuous stream of energy, optimal for burning fat and losing weight.
About Speedloss
Speedloss began over 10 years ago out of Columbus, Ohio, and has now grown to be one of the preeminent providers of food and beverage products intended for cleanses and weight loss and has expanded to include operations centers in Groveport, OH and Los Angeles, CA. Speedloss is a national business, and its products have been used by high-profile clientele including celebrities and military personnel. The nutritional supplements provided by Speedloss feature a unique blend of herbs and vitamins that allow for accelerated detoxification and weight loss. For additional information, please visit: http://myspeedloss.moonfruit.com/.