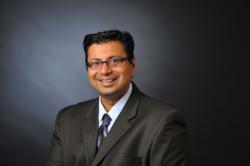 Cloud First for VDI provides a solution to ultimately reduce the cost of desktop management and increase workforce mobility.
Crofton, Maryland (PRWEB) May 20, 2013
Force 3, delivering the best in federal security, unified communications, networks, data center, and medical imaging solutions, today announced the launch of Cloud First for VDI, a new pre-configured solution for virtual desktop infrastructure (VDI).
Strategic partnerships with Cisco, NetApp, and Citrix enable Force 3 to provide the new solution, designed to minimize the complexity of deploying and managing VDI in today's collaborative technology environment. The Cloud First for VDI solution is built on NetApp FlexPod architecture and includes all of the necessary components to stand up a system with Cisco Unified Computing System (UCS) for a Citrix XenDesktop workload. Cloud First for VDI bundles all of the technology and support necessary to implement VDI into a single transaction, providing a uniquely streamlined procurement and deployment process.
"As the vision for the modern workplace continues to move towards a more connected and collaborative environment, organizations are looking to improve their efficiency, agility, and security," said Sudhir Verma, Chief Services Officer at Force 3. "Cloud First for VDI provides a solution that includes storage, servers, software and services needed to design and deploy a VDI environment that reduces risk, allows for faster deployment time, and ease of procurement to ultimately reduce the cost of desktop management and increase workforce mobility."
Cloud First for VDI offers seamless scalability from a small pilot environment to large production with a building-block pod architecture. With pre-configured options for 500 to 10,000 users, Force 3 has positioned the solution to expand. As capacity requirements grow, components to increase the necessary capacity modules such as compute, memory, or storage can be added without impact to the end user.
For more information please visit http://www.force3.com/solutions/data-center.
About Force 3
Force 3 is the trusted provider of Data Center, Communication and Collaboration, Borderless Networks, Cyber Security services, and Medical Imaging Solutions for Federal agencies, Enterprise organizations and their key partners. With headquarters in Crofton, Md. and offices in Herndon, Va. and San Antonio, Texas, Force 3 has a 20-year history of delivering, supporting, and maintaining cost-effective IT products and services. At Force 3, we have a relentless focus on achieving our customers' end goal through innovation, unique solutions and highly trained, passionate people. Our dedication has resulted in being named one of Cisco's Top 5 Federal Gold Partners in America, as well as Federal Collaboration Partner of the Year in 2012. For more information, please visit http://www.force3.com.