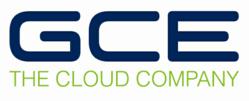 Reston, VA (PRWEB) May 20, 2013
GCE, a leading cloud-based financial accounting services provider, today announced that Chief Strategy Officer David Lucas will be a featured speaker at the 13th Annual Shared Services Finance & Accounting Conference. The event will be held May 20-22, 2013 in Dallas, Texas.
The 13th Annual Shared Services for Finance & Accounting 2013 event brings together financial and accounting decision makers across multiple sectors who are planning and launching a shared services center for finance.
On May 22 at 10:20am Mr. Lucas will lead the session, "Improve Budget Decisions & Execution Strategies with Better Business Intelligence." He will discuss how Software-as-a-Service (SaaS) applications with data analytics capabilities are changing the contributions finance leaders can make to the organization. Attendees will learn how shared services, like the GCE Financial Accounting Service, can empower organizations to be more strategic and give finance and accounting teams the ability to:

Receive and review information in real time
Be proactive with analytics that identify predictive trends
Automate work flows to free up knowledge workers to focus on analytics instead of processing
Perform ROI analysis across business processes within the company
Extract historical trends and analysis
Empower others within the organization to understand their budget and spending to become more efficient
Attendees can visit the GCE booth in the exhibit hall to learn how to leverage GCE's Financial Accounting Service to access powerful analytical tools, increase productivity, and maintain governance and controls. Booth visitors will also have the opportunity to enter to win an iPad Mini. For additional information on GCE and its Financial Accounting Service, visit http://www.gcecloud.com.
About GCE
GCE is a leading cloud-based software services provider offering financial and accounting applications to Federal government agencies and commercial enterprises. Headquartered in Reston, Virginia, GCE is committed to delivering innovative, high quality technology solutions and world-class service to our customers. GCE transforms organizations with the latest cost-effective business process solutions that will increase your agility and competitive edge, allowing your organization the freedom to fully focus on your core mission. To find out more, visit http://www.GCEcloud.com.