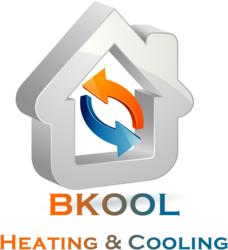 Quality service with keeping you cool for less
Phoenix, AZ (PRWEB) May 19, 2013
B Kool Heating & Cooling is one of the best known Phoenix Air Conditioning companies around, offering as they do a variety HVAC contractor services. A family run business, B Kool offers repair services for all A/C models and can also upgrade existing cooling and heating systems.
B Kool Heating & Cooling employs highly skilled professional technicians that are certified and trained in the repair, retrofit and installation of any A/C system. Apart from cooling and heating services, this Phoenix air conditioning repair company only employs licensed technicians, and their service trucks are fully equipped with all the components necessary for A/C service and repair. Furthermore, the company has a fully trained staff to answer phone inquiries and will direct you to a qualified consultant who will answer all your questions.
With our High Efficiency A/C Tune up you can save on average about 30% on your cooling bill this summer. The service includes a 25 point inspection, up to one pound of freon, condensate drain line flush, condenser coil cleaning and hard start kit. With our HE A/C Tune up you will save up to 30% on AC bill and will help ensure you a worry free summer with cold blowing AC.
Unlike other HVAC service companies in the Phoenix area, B Kool Heating & Cooling offers 24/7 emergency service so you can call them anytime, and as stated earlier, they can fix all types of air conditioning units and systems. By having your A/C system repaired, you will be able to save money, as their device can prolong the lifespan of the unit.
Besides AC repair Phoenix, the company technicians also specialize in heater repair service and maintenance. Under the expert hand of their licensed and skilled technicians, B Kool guarantees that your heater works properly. In addition, they can perform preventive maintenance so that your heater does not suffer any damage. And in a departure from other heater and A/C repair, B Kool offers specific types of services for the kind of heater that you are using. In addition, their technicians always come fully stocked with all the parts that will be needed for repair.
They can also help you when it comes to heater installation, and their team will guide you through the installation process step by step. Apart from guiding you through the configuration, they will also answer any questions you may have about your heater. The same kind of professional service can be expected from their A/C and refrigeration installation and repair.
There is no shortage of air conditioning repair Phoenix HVAC contractors around, but none of them are capable of offering the service that B Kool Heating & Cooling does. With their dedication to satisfying customers 100%, it comes as no surprise that their name has become sinuous with quality HVAC service.
About B Kool Heating & Cooling
B Kool Heating & Cooling has been in the A/C business for over 15 years, with their base of operations being the Phoenix Metro area. This family run business specializes in refrigeration, heating and air conditioning services, and they also offer installation guides and consultation. For more information please visit http://bkoolhvac.com/ or call 602-903-7224