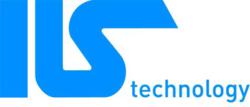 We've been thrilled with the ease-of-use and flexibility of the deviceWISE platform as well as the outstanding support we received from the teams at both ILS Technology and Sprint
Boca Raton FL (PRWEB) May 20, 2013
ILS Technology today announced InventureTrack Systems has chosen its deviceWISE M2M Application Platform to support their asset and container tracking solution.
Real-time visibility and management of returnable cargo containers moving through storage facilities, warehouses, airports, shipyards and roadways is becoming increasingly important to enable better control over supply chains and logistics in order to reduce loss and theft and enhance the security of goods in transit.
The InventureTrack Systems remote asset management, GPS tracking and monitoring system allows companies to better manage their remote assets including equipment, containers, freight and trailers. Communicating on the Sprint network, the InventureTrack system leverages the ILS Technology deviceWISE M2M Application Platform to extract data from InventureTrack M2M devices, and provide critical, time-sensitive information such as GPS-enhanced event alerts and usage information. As a result, InventureTrack customers are able to efficiently manage all their assets from a single Web-based portal, better informing management decisions based on up-to-the-minute, event-driven alerts and information related to their assets. Together, the companies will enable customers to shed light on their inventory location, availability and security, resulting in increased profitability thanks to reduced theft, streamlined maintenance costs, better asset utilization, and improved productivity.
ILS Technology worked in close collaboration with the Sprint M2M team to quickly implement a market-leading solution for the InventureTrack U.S. product launch. Time to market was critical to the success of this fast-moving high-tech company, which is why InventureTrack chose ILS Technology and Sprint to deliver a production-quality system in just six weeks.
"We're extremely pleased to have been chosen by InventureTrack Systems for this important market solution," said Fred Yentz, CEO of ILS Technology. "It is rewarding to see the ecosystem at work. Sprint and ILS Technology were able to quickly take the InventureTrack vision to production reality in record time."
"After our Sprint associates introduced us to ILS Technology at their M2M Workshop in Miami earlier this year, it was clear they had exactly the platform we needed to get our system rolling in the U.S.," said Joe Parisi, President of InventureTrack. "We've been thrilled with the ease-of-use and flexibility of the deviceWISE platform as well as the outstanding support we received from the teams at both ILS Technology and Sprint."
The InventureTrack system supported by the ILS Technology deviceWISE M2M Application Platform will be on display May 21-23, 2013 in the M2M Zone at CTIA Wireless 2013 in Las Vegas. Visit ILS Technology at booth #5636 or visit http://www.devicewise.com for more information.
About ILS Technology
ILS Technology provides the world's leading ready-to-use, off-the-shelf cloud platform to connect enterprise IT systems to the devices and machines on which businesses depend. ILS Technology solutions are easy to deploy to any device without the need for months of complex programming or development. ILS Technology offers unparalleled security to protect company and customer data and ensure regulatory compliance. ILS Technology is a Park-Ohio company.
Visit http://www.ilstechnology.com or http://www.devicewise.com for more information.
About InventureTrack
InventureTrack Systems is a leading edge cellular based GPS solutions provider. Working from their state of the art manufacturing facility, InventureTrack is proud to proclaim their product line, "Made in America". InventureTrack asset monitoring and alert systems are primarily battery operated; offering tracking and observation independent from conventional hardwire power sourcing. The InventureTrack backend suite is a user friendly portal integrated with major telecom networks and featuring secure access to all their extensive product features and functions. InventureTrack is committed to providing a "Best in Class" platform for all their client's critical asset management needs and solutions.
Visit: http://www.InventureTrack.com for more information.