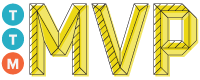 We are proud to honor these students and celebrate the bright futures they have ahead of them.
Pittsburgh, PA (PRWEB) May 21, 2013
Today, Think Through Math, the award-winning digital math solution for students in grades 3 through Algebra l, is excited to recognize six outstanding students. Through personal determination and with support from dedicated teachers, these students have overcome challenges to make impressive math gains and set themselves on a path to academic success. The TTM MVP awards were created to honor adolescents nationwide who have experienced math success despite formidable odds. The six TTM MVP award winners will receive a $1,000 contribution to a college savings plan.
How did these exceptional students improve their math achievement and develop self-confidence? They were enrolled in Think Through Math—a leading supplemental math curriculum proven to motivate underperforming students.
While the recipients of the awards differ in grade, home state and background, they share similar stories with other students–lack of math confidence, low self-esteem, behavioral issues, and the risk of academic failure. Some of the MVP winners faced additional hurdles: learning English as a second language or physical and emotional challenges. Now, they have each accomplished something remarkable—raising their math scores, feeling more confident in school, boosting their grades, and passing their enthusiasm onto others—and they are now on a path to attend college.
"More than 100 students were nominated by their teachers. Each one is an inspiration to all of us. Through dedication and hard work, and with the help of their amazing teachers, these most valuable players have proven that there is no goal that they cannot reach," said Kevin McAliley, CEO of Think Through Learning Inc. "We are proud to honor these students and celebrate the bright futures they have ahead of them."
The 2013 TTM MVP Award winners are:
Andrew Davis – Grade 5 – Checotah, OK

Andrew is an energetic boy who finds it very hard to concentrate. TTM helped him discover that he can focus on learning and experience meaningful success in mathematics.
Ariana Ramirez – Grade 6 – Irving, TX

Though math hasn't come easy to Ariana, she has transformed herself from someone intimidated by math into an MVP (in a classroom dominated by boys).
Thomas James Cullum – Grade 7 – Lewiston, ID

Once a very reluctant learner and easily frustrated by mathematics, Thomas is now an avid math learner and loves the feeling of success.
Quenton Turner – Grade 7 – Pittsburgh, PA

Using TTM in an inner-city afterschool program, Quenton loved working with the online teachers to accelerate his understanding of mathematics.
Ezra Mengiste – Grade 8 – Washington DC

As a recent newcomer from Ethiopia, Ezra encounters plenty of challenges. TTM has been a helpful tool that has improved his academic and language skills as well as his self-confidence.
Regan Moreau – Algebra l – Round Rock ISD, TX

Regan is a diligent student but has had difficulty passing end-of-year math tests. Now this 12th grader has been accepted into Texas Tech!
The TTM MVP Awards recognize the outstanding achievements of Think Through Math students who have benefited from their hard work. "The program is designed to help students discover that they have the capacity to succeed in mathematics," added McAliley. "Research shows that good math skills will open doors and help students on many levels."
About Think Through Learning Inc.
At Think Through Learning, we believe that success in mathematics transforms the way students perform in school and beyond. We are driven to motivate students in unprecedented ways. We have a vision of effective education: a powerful blend of web-based, adaptive instruction and LIVE, state-certified teachers. For more information, visit http://www.thinkthroughmath.com.