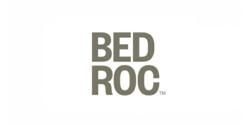 Citrix and Bedroc are fulfilling the enterprise's nee for a complete solution to deliver, manage, and secure all apps and data on any device.-Bill McClanahan, Solution Architect at Bedroc
Brentwood, TN (PRWEB) May 28, 2013
Bedroc announced today that the company has become a Citrix Partner Gold Solution Provider. Achieving Citrix Gold Solution Provider status means that Bedroc is certified to be the most highly skilled partner in the specific services they offer. Their expertise spans the entire Citrix product line and services, including XenMobile, and they have executed successful customer deployments while working closely with the Citrix team.
Partnered with Citrix, Bedroc delivers solutions that pave the way for business to thrive in the cloud era, embracing mobile users, personal devices, wireless access, app stores, SaaS, and cloud infrastructure.
As Bill McClanahan, Solution Architect at Bedroc, states, "Our clients require solutions that address the enterprise's demand for security and continuity balanced with employee demands to use their own devices, choose whichever apps they want, and get access to their workspace, email, and documents from anywhere. Citrix and Bedroc are fulfilling the enterprise's need for a complete solution to deliver, manage, and secure all apps and data on any device."
At Bedroc, we believe that when you build on smart people, creative thinking and sound logic, a solution always comes to the surface. We're the folks with both the know-how and gumption to simplify your complex business issues through the right use of technology.