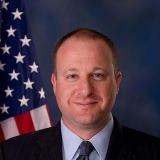 Congress should simply allow states to regulate marijuana as they see fit and stop wasting federal tax dollars on the failed drug war.
Denver, CO (PRWEB) May 17, 2013
MJ Freeway is pleased to announce the next in its Educational Series Webinars with very special guest speaker Congressman Jared Polis (D-CO). This educational Webinar is sponsored by the National Cannabis Industry Association.
In February, 2013 Congressman Polis sponsored legislation to de-federalize the US marijuana policy. The legislation is named Ending Federal Marijuana Prohibition Act of 2013 (H.R 499) and calls for the removal of the Drug Enforcement Agency's authority over marijuana and allows states to decide their own policies regarding marijuana. According to a statement on Polis' website, this act was written to follow Colorado's model of regulating alcohol.
When his legislation was announced, Rep. Polis commented, "This legislation doesn't force any state to legalize marijuana, but Colorado and the 18 other jurisdictions that have chosen to allow marijuana for medical or recreational use deserve the certainty of knowing that federal agents won't raid state-legal businesses. Congress should simply allow states to regulate marijuana as they see fit and stop wasting federal tax dollars on the failed drug war."
Congressman Polis will discuss the status of his and other cannabis legislation during the Webinar and will then answer questions from the audience.
This very special online event will be held on Wednesday, May 22 at 3:30pm EDT, 2:30pm CDT, 1:30pm MDT and 12:30pm PDT. Anyone interested in reserving a seat for must pre-register by following this link: https://www4.gotomeeting.com/register/398917847. Seating is limited to the first 100 attendees so all are encouraged to register immediately.
About Congressman Jared Polis (D-CO)
Jared Polis is an independent leader who uses his private and public sector experience to find pragmatic solutions to the challenges facing Colorado and the nation. First elected to represent Colorado's Second Congressional District in 2008, Polis serves on the powerful Committee on Rules, the Committee on the Education and the Workforce, and the House Democratic Steering and Policy Committee.
Polis believes that education is the single most meaningful investment America can make in its economic future and in its people. His efforts in this area focus on getting accountability right at all levels, expanding educational models that work, and improving persistently failing schools with data-driven models to reduce achievement gaps.
Polis also works with Democrats and Republicans to reform our nation's broken immigration policies, to advance the cause of civil rights and equality for all, and to protect Colorado and the world's natural beauty and environment.
While still attending Princeton University, Polis co-founded his first company, American Information Systems, a success he followed with the launching of bluemountain.com and Proflowers.com. He has been named an "Entrepreneur of the Year" by Ernst and Young. More information can be found at http://polis.house.gov/biography/ or call his Washington office at (202) 225-2161.
About National Cannabis Industry Association
The National Cannabis Industry Association (NCIA) is the only trade association in the U.S. that works to advance the interests of cannabis-related businesses on the national level. NCIA was founded on the principle of power in numbers. Thousands of American businesses are involved the cannabis industry but without an organized trade association, their issues and concerns would go unheard in Washington, D.C. Cannabis businesses, collectively, are a tremendous economic force and should have a voice on the national stage. We are that voice.
http://www.thecannabisindustry.org or call (202) 379-4861, Ext. 1.
About MJ Freeway
MJ Freeway Software Solutions' premium business platform features GramTracker™ and GrowTracker™, patent-pending inventory control and grow management applications integrated into their hosted MMJ software. MJ Freeway delivers secure, cloud-based point of sale (POS) systems with patient and financial record management, guaranteed state-specific regulatory compliance, and multiple integrations with social networks, testing labs, and locators. MJ Freeway is accessible to any MMJ business with a computer and a web connection. For more information please call 877-832-2677 or visit mjfreeway.com.