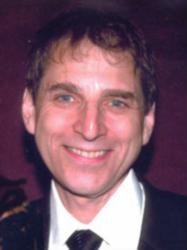 Pomona, NY (PRWEB) May 18, 2013
Dr. Robert Tracey, an area leader in dental laser surgery and sleep apnea dentistry, employs his knowledge of the root causes of sleep apnea to provide and alleviate symptoms in sleep apnea patients. With May being Better Sleep Month, Dr. Tracey points out estimates revealing that 40 million Americans have some sort of chronic sleep disorder, and sleep apnea is one of the most common of all.
With sleep apnea, a person will essentially stop breathing at different times while sleeping. When this happens, the oxygen supply to the brain is cut off, leading to potentially serious results. People with sleep apnea frequently wake multiple times in the night and sleep very restlessly, leading to increased fatigue and drowsiness during the day. They may also commonly have headaches throughout the day as a result of the lack of sleep and oxygen supply. Over time, sleep apnea can interfere with the ability to function fully or at one's best, causing even further problems beyond the obvious health concerns.
Dr. Tracey works with patients to understand their specific type of disorder and what causes sleep apnea in their case. There are different oral devices that can be made to fit inside the mouth, similar to an athletic guard. These mouthpieces work in different ways, typically by either repositioning the mandibular bone or retaining the tongue in a certain position. Both devices maintain a consistently open airway during sleep by bringing either the lower jaw or tongue forward to prevent closure of the air passageway. For patients with mild to moderate sleep apnea, these devices are highly effective when properly developed and fitted by a trained professional, and can be a way to prevent the need for surgery. Similarly, these oral devices can provide better relief and are also less invasive than the Continuous Positive Airflow Pressure (CPAP) machine.
In some rare cases, a patient's sleep apnea may require surgery to permanently correct the problems. Dr. Tracey consults with dental sleep apnea patients to disuss the removal of tonsils, adenoids or excess tissue at the back of the throat or interior of the nose. An additional surgical technique includes a reconstruction of the jaw to allow the upper airway to be enlarged for greater airflow. To learn more about sleep apnea dentistry and the latest in treatments, especially non-surgical treatments, visit http://www.roberttraceydds.com.
About The Doctor
General & Laser Assisted Dentistry (GLAD) is a general practice offering personalized dental care for Pomona, NY gum disease patients since 1982. Dr. Robert Tracey received his Bachelor of Science degree in mathematics from The City College of NY, Magna Cum Laude and Phi Beta Kappa. He attended dental school at Columbia University and graduated with honors. Dr. Tracey completed a hospital-based residency program at Bronx Municipal Hospital Center/Albert Einstein Medical Center. He has been awarded fellowships in both the Academy of General Dentistry and the World Clinical Laser Institute, and is now part of one percent of dental professionals providing the most recent FDA cleared laser procedure for gum disease treatment. He has appeared on Fox5 News demonstrating laser dentistry, and he has lectured and published articles about laser dentistry. To learn more about GLAD and their dental services visit their website at http://www.roberttraceydds.com and call 845-262-6504.