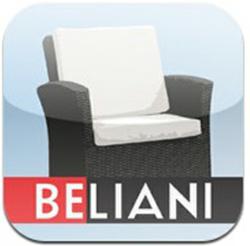 Toronto, ON (PRWEB) May 21, 2013
Online furniture outlet, Beliani, released a mobile app that allows customers to make their usual purchases and other transactions from the palm of their hands. This marks a big step for the company, since they continue to look for new ways to expand their presence in the market. The furniture retailer intends to capture the same experience visitors have access to on the traditional site, with added features and capabilities tailored to meet the demands of smartphone users.
The Beliani app sports a similar appearance to the online site, but has a more streamlined interface that suits mobile requirements. Users can still view a full gallery of the retailer's furniture products, and they can make direct purchases from the app itself. The app gives users additional options, such as a barcode scanner, and like the online store, it allows users to fill their shopping carts accordingly.
Currently, Beliani's app is available through Apple's iTunes store. The app supports iPhone, iPod Touch, and iPad devices, and has a minimum requirement of iOS 5.0. The current version is 3.6.2.
Beliani's decision to move into the mobile space demonstrates the company's wisdom, due to the vast number of mobile devices utilized in today's world. Researchers and analysts predict 2013 as the year where mobile phone use surpasses PC use when it comes to internet access. Nowadays, mobile customers use their phones for more than just web browsing. In fact, more customers use their phones to check e-mails, log into social media sites, play games, download music, and use apps more than ever before. Some reports indicate that customers downloaded a selection of 1.7 million apps, as many as 65 billion times.
Also, mobile shopping increased 81 percent in 2012, and continues to rise. For online retailers like Beliani, these statistics offer a great insight into the new possibilities of the ever-changing digital world. Retail apps provide convenience and simple access to users, and they often come with additional bells and whistles that aren't available in other mediums.
The online furniture outlet looks to build a stronger customer base by providing support to those who spend more time on their mobile phones. As with any app, there is plenty of room for updates and expansion, and that means the company can continuously tailor its app to meet the desires of their customers.
About Beliani
Beliani is a North American online furniture outlet that sells a range of modern and contemporary furniture for both indoor and outdoor settings. These collections include leather sofas, outdoor dining tables, patio sets, and outdoor sectionals. Due to their direct factory selling, they can price their products up to 70% lower than other furniture stores. The outlet offers direct delivery to their customers' door, and also has international sites for the UK, France, Poland, and Germany.
Prospective buyers can learn more about Beliani and their selection of modern furniture, by contacting them at 1-866-220-7575 or mail(at)beliani(dot)com. Their main office is in Toronto, Canada and their mailing address is as follows:
4243C Dundas St. W, Unit #148,
Toronto, Ontario
M8X 1Y3
Canada