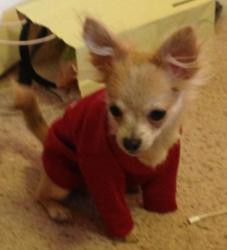 Save energy this summer and still pamper your pets.
Seattle, WA (PRWEB) May 31, 2013
Pet owners can still have an energy efficient home and pamper their pets. These tips can help reduce energy costs, even in summer.
1. Don't be afraid to use your programmable thermostat, you won't freeze out fluffy. The latest thermostats allow you to set different temperatures when you are out, but many people don't take advantage of those energy savings because they are afraid to make that change when pets are home. Depending on the breed, your pet might not need as much heat or air conditioning on. This is particularly true for air conditioning; in fact your cat will love you for turning it off. Certain breeds such as pugs, bulldogs or sphynx cats will definitely require warmer environments than others, so ask your veterinarian before you make a change. For most, you can still make a bit of a change in the temp, and that's usually enough to get some savings.
2. Turn off the ceiling fan. Cats and dogs do not have sweat glands like us, so the fan has no cooling effect on them.
3. Get an energy efficient pet door. If you do have an exterior cat or dog door, make sure to caulk it annually, so you are not creating a source of significant air and heat leakage. Higher quality doors have weather stripping and a door sweep to keep it tightly closed. There are even pet doors that are certified by EnergyStar.gov, such as Freedom Pet Pass brand. We are not selling or recommending any brand, but your energy savings combined with not worrying about critters coming in the other way, might make this worth looking into. These efficient pet doors use the latest window technology and manufacturers claim to reduce thermal losses by 30% when compared to other pet doors. They can be purchased online and are higher priced than the average pet door, (eg: a small dog door was between $85 to over $200). If you are installing a new door from Washington Energy Services, our door installation experts can also install your pet door to ensure it's air tight and energy efficient. We also sell storm doors that already come with a factory installed pet door.
4. Turn the lights off. Having lights on during the day will actually disrupt the pet's natural sleeping pattern. And they can manage in dim or dark conditions just fine. If you are bothered by not having lights on for them in the evening, put the lights on a timer to limit electrical usage.
5. Turn off the TV. Your pet is not watching it. And if they need some entertainment, toys are available inexpensively. Treats that are released by a timer from an auto-feed tray can also make their day more interesting. An occasional mouse-toy stuffed with catnip appearing in the cat auto feed tray will be a big hit.
6. Fix that leaky faucet. You may think that the dog or cat that loves fresh water is enjoying lapping up some drips, but you are just driving up your water bill. When that water hits the tub or sink, it picks up bacteria and if the pet laps it up from there, he or she can get very ill. It is more energy efficient to get a pet fountain if the pet has a love of fresh flowing water.
Energy efficient pet practices can be part of an efficient lifestyle and energy saving home. For the best in energy efficient home products, such as windows, people-doors and more, visit http://www.washingtonenergy.com or call Washington Energy at 800-398-4663.
Washington Energy Services is the leading home improvement company, proudly serving Western Washington homes with energy efficient products and services since 1957.