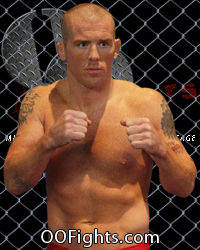 "It is an honor and a privilege to be given the task of helping to build up the Mixed Martial Arts Program at Crazy 88 Owings Mills. I look forward to expanding the team." - Jon Delbrugge
Owings Mills, MD (PRWEB) May 17, 2013
This week, the largest and most successful Mixed Martial Arts gym in the Baltimore area, Crazy 88 Brazilian Jiu-Jitsu's Head Coach and announced it was opening a sister location in Owings Mills, MD.
"When I opened the first Crazy 88 facility hear in Elkridge in 2005, I was told that I had to choose whether to have a legitimately successful competition team and a financially successful school. Today we have the most Grand Slam medalists in the Baltimore area, the largest facility, and now a second facility in Owings Mills." states Head Coach Julius Park.
Along with the announcement of another facility, it was revealed that the Head Mixed Martial Arts instructor at Crazy 88: Owings Mills (or as Master Julius Park jokingly calls it, Crazy 89) will be Jiu-Jitsu Ace and Professional Mixed Martial Arts Star Jon "Devastator" Delbrugge. Delbrugge had this to say about the announcement.
"It is an honor and a privilege to be given the task of helping to build up the Mixed Martial Arts Program at Crazy 88 Owings Mills. I look forward to expanding the team."
Coach Jon started training at Crazy 88 in 2008 when he decided to forgo a career in professional football and follow his dream of becoming a Mixed Martial Arts fighter.
Over the last 5 years, Jon has won two bronze medals at the Pan Americans and a silver medal in the Brazilian Nationals for Jiu-Jitsu. On top of a successful Jiu-Jitsu career, Coach Jon has a winning record in Professional MMA events, recently competing in Cage Fury Fighting Championships, the East Coast's premier MMA organization.
With Jon Delbrugge as MMA Instructor at Crazy 88's Owings Mills academy, students can expect the same top-notch training and facility as the Elkridge location. Classes will include Muay Thai Kickboxing, No Grappling, and Brazilian Jiu-Jitsu in addition to Mixed Martial Arts. In the beginning, classes will focus on Adults only. The expected grand opening will be August 1st.
To get started with your 30-day free trial at Crazy 88 today, or to find out more about the new location in Owings Mill, please call 443-283-1450 or visit us at Crazy 88, 7024 Troy Hill Drive Elkridge, MD, 21075. You can also see more information online at http://www.crazy88bjj.com