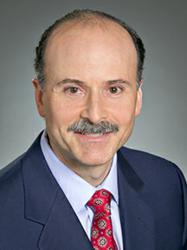 (PRWEB) May 19, 2013
Dr. Keith Chertok now provides gum disease patients with a new alternative to help fight their unhealthy gums and increase the chance of a healthier smile. Laser gum surgery or the Laser Assisted New Attachment Procedure (LANAP) not only removes diseased gum tissue in patients, but it also stimulates bone growth and strengthens the jaw bone for dental implants.
LANAP uses a laser to successfully treat and kill diseased gum tissue. It can also help stimulate the healthy tissue as well as encourage new bone growth. With new bone in place, Dr. Chertok can then place dental implants where it once seemed impossible without bone grafts. So where many traditional dental procedures may not have been able to help a person already missing teeth, laser gum surgery or LANAP can actually help save teeth and make implants possible.
LANAP is the only FDA cleared protocol for treating gum disease. It has been scientifically researched and tested and is proven to work. A person can avoid most of the pain that comes with traditional surgery and he or she can also expect the recovery time to be very minimal. For more information on LANAP and dental implants visit http://www.berkeleyperiodontist.com and make an appointment today.
About The Doctor
Keith Chertok, DDS is a periodontist offering personalized dental care for Berkeley, CA gum disease patients. Dr. Chertok graduated in the top five percent of his class from the New York University College of Dentistry and was elected to the honor society Omicron Kappa Upsilon. He received the Quintessence Award for excellence in Periodontics and went on to complete a Hospital Residency program at the New York VA hospital. Dr. Chertok arrived in California to study at Periodontics and Implantology at UCSF. He taught at the Dugoni School of Dentistry and UCSF dental school and continues to teach education courses to dentists and dental hygienists. Dr. Chertok is the attending Periodontist in charge of periodontal education for the dental residents at the Veterans Hospital Healthcare System of Northern California at Mare Island. He is part of one percent of dental professionals providing the most recent FDA cleared laser procedure for gum disease and periodontal treatment. To learn more about Keith Chertok and his dental services visit his website at http://www.berkeleyperiodontist.com.