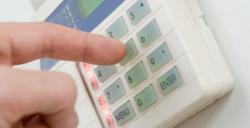 Burbank, CA (PRWEB) May 20, 2013
USA Business Insurance announces the expansion of customized business insurance packages and now offers a new commercial insurance program for Alarm System Installers. This program is designed to meet the needs of alarm system installation contractors. These policies are specially priced to be affordable while also providing policy holders with the peace of mind that potential liability issues are covered.
Convenient, prudent and legally pro-active, insurance is required by law for alarm system installation businesses that perform services within the confines of customers' properties. As a small to medium sized business owner, security system installer insurance is a hallmark of a trusted provider. Going without liability insurance may result in loss of property, licensure, assets and more in the event of an accident or mistake.
Professional mistakes can happen in any business and Alarm installers are not an exception. Liability coverage doesn't provide extended coverage for the professional aspect of the business, therefore an errors and omissions liability coverage is an available addition that is offered through USA Business Insurance to secure that all liability and professional mistakes are properly covered.
Alarm installer insurance is an important aspect of owning a business, and can protect policy holders against liability issues, theft, property damage and more. Contractors are open to lawsuits brought by customers in the event of the provision of faulty services, and this insurance is created to protect against the loss of financial assets due to a liability issue. Optionally, policy holders may also increase protection levels to cover against asset losses due to accidents, natural disasters, vandalism, fires and more.
Alarm System Installer insurance protects against the high costs associated with issues that can lead to financially catastrophic events for business owners. To learn more about protections for contractors and business owners offered by this new alarm installer insurance program, contact USA Business Insurance.