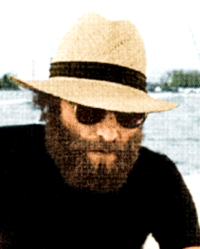 The story that no Major American Literary Agency had the courage to represent.
New York, NY (PRWEB) May 21, 2013
Newly Released John Lennon Tell All Book, The Adventures of Dr. Winston O'Boogie and His Amazing Friends Claims Phil Spector Arranged John Lennon's Murder with the help of Organized Crime.
The book also reinforces that The Beatles were reforming and how Lennon blamed Spector as a negative force keeping The Beatles apart.
The unauthorized book brings to life the untold true story behind a young fan's quest to meet John Lennon, leader of the most famous Rock and Roll band in the world... The Beatles.
But instead the author was unknowingly introduced to a disguised John Lennon posing as Winston or Dr. Winston O'Boogie® a 1970's radical complete with his new band of counter culture rebels called the Yippies.
That happened during a failed Beatles reunion concert originally planned to be held during the 1979 May Day Smoke-In at Washington Square Park.
Discover how the Author quickly hits it off with Winston as he's brought into John Lennon's inner circle and meets his famous friends and ex-partners. All the while as he's slowly becoming like a son and a personal muse to Lennon.
Then for the next eighteen months, the young Author unknowingly witnessed first hand the final events leading towards Lennon's tragic planned assassination.
The book also divulges how the young Author was also threatened with his own murder if he didn't keep quiet about what he knew and witnessed... until now.
About Dr. Winston O'Boogie®
This multi-media 744 page book included with a companion CD that contains hundreds of newly and previously released declassified FBI, CIA and INS files that take the reader behind the scenes of John Lennon's secret radical lifestyle.
About The Author
The Author Danny Carlson was honored when he was made the Last 5th Beatle and also won John Lennon's greatest fan contest. The Adventures of Dr. Winston O'Boogie® and His Amazing Friends will finally prove to the World what really happened to this talented musical genius... John Lennon.
About Heaven's Door Publishing
and Copies Of The Work
Heaven's Door Publishing was formed in 2013 to distribute this story that no Major American Literary Agency had the courage to represent. Dr. Winston O'Boogie® is a self-published work that took over 6 years to write and the autographed first print limited edition of 500 copies is available directly from the book's Website, Ebay or Amazon.com. For more information, please visit http://www.drwinstonoboogie.com
Contact
To learn more about this book please contact:
Danny Carlson, Media Relations
Heaven's Door Publishing
PO Box 4753
Sunnyside, NY 11104
(646) 578-7680
dcarlson1(at)nyc(dot)rr.com