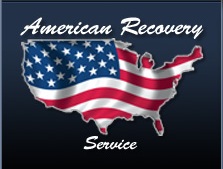 We feel, as a corporate member of the community, it is our responsibility and honor to support local schools and organizations like the Boys & Girls Club - David Copeland, COO of ARS
El Dorado Hills, CA (PRWEB) May 17, 2013
American Recovery Service (ARS), the premier national repossession servicing firm, recently donated hundreds of personal computers to two local school districts and the Boys & Girls Club while meeting compliance goals of automotive lenders across the US. Combining the needs to migrate its internal network of PCs to a newer version of Microsoft Windows, upgrading to the latest technology available to maintain its leadership in the repossession industry and to benefit elementary students across two local school districts as well as the Boys & Girls Club – ARS refurbished and donated hundreds of Dell PCs to three important organizations. ARS's Chief Operating Officer, David Copeland, is a school board member and a board member of the Boys & Girls Club; he facilitated these donations with those organizations with the assistance of ARS's IT department.
ARS provides nationwide servicing of asset repossessions, skip-tracing, impounded asset retrieval, license plate recognition (LPR) recovery, and online remarketing, to banks, captive lenders and credit unions.
"One of our strategic goals in 2013 was to upgrade all of our staff from the Windows XP operating system well ahead of the sun-setting of that platform to meet client compliance requirements. It was an easy decision to recondition the existing PCs for donation to the school districts and Boys & Girls Club as a key part of achieving this goal," said Peter Willingham, CEO of ARS.
"On behalf of my staff, the Board of Directors and most importantly the kids at the Boys & Girls Club of El Dorado County Western Slope I would like to thank you for your generous donation of the Dell computers for use at our clubs," stated Sean McCarthy, Executive Director of Boys & Girls Club. "Over 360 children walk through our doors daily at our three sites. Our mission is to enable all young people in our community to reach their full potential as responsible, productive and caring citizens and these computers will help us achieve that mission."
"We would like to thank you for your support and instrumental donation of Dell computers to our District. Through this generosity, we are able to further our mission and goal to provide an excellent educational program that prepares the students academically and as confident, life-long learners," announced Eric Bonniksen, Superintendent of Placerville and Camino Unified School Districts.
"One of the school districts immediately deployed the PCs to their classrooms in time to participate in a pilot for new student testing that's computerized and this was a great success. We feel, as a corporate member of the community, it is our responsibility and honor to support local schools and organizations like the Boys & Girls Club – both with the donation of resources like computers as well as volunteerism," said David Copeland, COO of ARS.
ABOUT ARS:
ARS is a leader in the national repossession industry through technology and business processes which deliver top-tier results for the nation's leading auto lenders including the largest banks, captive finance companies, portfolio managers and, now, credit unions. ARS's success has translated into $2B in wholesale asset value for its clients over the past year. Visit ARS's website at http://www.PKWillis.com.