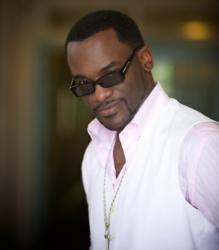 Los Angeles, California (PRWEB) May 18, 2013
Music Manager and former hip hop artist Glenn "Sweety G" Toby kicked off his Art of Management Workshop series this past weekend in Los Angeles, California at the Downtown LA Hotel located at 333 South Figueroa Street, Los Angeles, California 90071.
Friday, May 10, 2013, kicked off with an artist only breakfast at a private Hollywood Hills home. Artists were allowed to listen and question Toby about the pros and cons of the music industry. Artists then were allowed to show case their talents for Toby for his critique and expertise.
Saturday, May11th, Glenn Toby Management hosted a workshop and panel discussion that covered all aspects of artist management and featured key industry experts. The workshop started at 10:00 am and went until 3:00 pm. Highlights of the workshops included an inspirational testimony from the former drug lord now turned activist and music entrepreneur Ricky "Freeway" Ross. Attendees also received a fabulous lunch at the Hotel's Back Porch Restaurant as well as a management workbook.
With the launch event being such a success, Toby is ready to move forward and prepare for workshops in select cities for the upcoming fall season.
A portion of the proceeds from this workshop benefited the Book Bank Foundation Founded by Glenn Toby who grew up homeless himself. The Book Bank Foundation is a literacy-based organization geared towards illiteracy, poverty and inner-city youth. With chapters in New York, Atlanta, Charlotte and Los Angeles, The Book Bank Foundation places a year-round focus on the serious issue of homeless families, children and the destitute. For info about the Book Bank Foundation http://www.bbf.org.
About Glenn Toby
Glenn Toby is the founder and CEO of Glenn Toby Enterprises (GTE), Total Entertainment Artist Management, Glenn Toby Management and co-founder of H.A.N.D. Entertainment, all companies under the GTE umbrella. These firms provide the best in artist, superstar and sports representation and management. For info http://www.glenntoby.com
For more information contact Anje Collins on 786.566.2870, or via email at acollins(at)theluxeprgroup(dot)com.