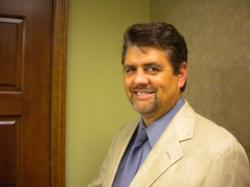 We want 2013 to be the breakout year where we raise awareness of sleep apnea to men and women
San Diego, CA (PRWEB) May 18, 2013
Many NFL players have been loyal and outspoken advocates of spreading awareness of the deadly disorder, Obstructive Sleep Apnea (OSA). Joined with David Gergen, owner of Gergen's Orthodontic Lab and founder of Pro Player Health Alliance (PPHA), they have been on a mission to "Tackle Sleep Apnea". In addition to gaining the support of current and former professional athletes, they have attracted the eyes of many well-known media faces across the country who are wanting to help the cause. PPHA's latest supporter, Taylor Baldwin of The Sand Diego Union Tribune, recently invited Dr. Bradley Eli and Mark Walczak to join her on her show.
Taylor has been on many major television outlets where she served as their prime time entertainment anchor on each. Her acting roles include TV's "7th Heaven" and she also founded a company known as Taylor – Made Productions. Under her company she produces and develops products. Before being a guest of her show, Dr. Bradley Eli provided her with a home sleep test and gave her instructions on how to use it properly so the most precise results would turn up in the data. Home sleep tests are simple means of determining how many times you stop breathing during the night, blood oxygen levels and how many times you're sleep is interrupted.
Luckily, after hearing her results for the first time on her show the next day, Dr. Eli informed Taylor that she did not have sleep apnea. Had she found out that she did though, Dr. Eli would have recommended the proper treatment for her and made sure she got a better night's sleep. Treatments can include a simple oral appliance known as the Herbst Device or a CPAP Machine, both using different methods of keeping the airway open while sleeping.
Dr. Eli is one of the most well-known sleep specialists in the country and has already treated five former NFL greats since partnering with Pro Player Health Alliance. He hopes to increase the amount of lives he improves by hosting an awareness event at Scripps Memorial Hospital this month. Registration and more information can be found at http://www.pphasandiego.eventbrite.com
Event Details
Date: May 21, 2013
Time: 7:00 PM
Location: Scripps Schaetzel Center, 9890 Genesse Ave La Jolla, CA
About David Gergen
David Gergen, CDT and President of Pro Player Health Alliance, has been a nationally respected dental lab technician for over 25 years. He received the award for "The Finest Orthodontic Technician in the Country" given by Columbus Dental in 1986. He also has been appointed chair of the dental wing of the American Sleep and Breathing Academy a national interdisciplinary academy dedicated to sleep training and education with over 60,000 members. He has worked for some of the pioneers in the orthodontic and sleep dentistry fields. He was the personal technician for the likes of Dr. Robert Ricketts, Dr. Ronald Roth, Dr. A. Paul Serrano, Dr. Clark Jones, Dr. Harold Gelb, Dr. Joseph R. Cohen, Dr. Rodney Willey, Dr. Allan Bernstein, and Dr. Thien Pham. One of his proudest achievements is receiving The National Leadership award for Arizona Small Businesses.
About Dr. Bradley Eli
Dr. Eli earned a post-doctoral Master's Degree at UCLA where he received advanced training in sleep disorders. He remains the only expert with this unique skill set in the San Diego region. Dr. Eli is on the hospital staff at Scripps Memorial Hospital La Jolla and UCSD. He is a member of numerous professional associations including the American Academy of Sleep Medicine and the American Academy of Dental Sleep Medicine. He holds multiple patents in the fields of both sleep and pain.
About Pro Player Health Alliance
The Pro Players Health Alliance (PPHA) is an organization dedicated to helping former NFL players, through providing testing and treatment options for those who suffer from sleep apnea. In addition, the PPHA is dedicated to integrating education and raising sleep apnea awareness, in a fun and memorable way. In addition to the campaign, the PPHA is dedicated to testing and getting people treated who suffer from sleep apnea. The PPHA was created by David Gergen, President of Gergen's Orthodontic Lab and Former NFL legends.