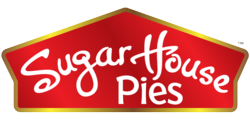 Whether you try our specialties or our homemade classics, you'll know what it means when we say that the proof is in the pastry.
Salt Lake City, Utah (PRWEB) May 18, 2013
What new process turns wholesome frozen desserts into exclusive products?
With the advent of so many growing and changing cultures in the United States today it is at times difficult to provide consumers with frozen fruit pies that are new flavors or a new spin on an old classic. As one of the leading freezer pie suppliers for food chains across the nation, SugarHouse Pies is tasked with inventing new flavors that will continue to impress consumers. "As part of our commitment to provide the absolute best service to the industry," said Mark 'Par' Grandinetti, President of SugarHouse Pies, "we have opened up the lines of communication with our food scientists and executive team in our continued resolve to provide pies that will stop your shopping cart."
How does the food chain buyer participate in this new program?
As any savvy food chain buyer knows, getting the highest quality product from their freezer pie suppliers is instrumental to a job well done. Buying frozen desserts on behalf of a large organization can be a tenuous task, and this new program provides a tool to more effectively craft what is being presented in the freezer aisles. One example of how this new program works is the caramel apple pies that were spawned from traditional frozen fruit pies. This exclusive creation from the company's innovative food sciences program allows the customer to enjoy the product, including the caramel and crumbs already layered on the pie, within just two to three hours of thawing.
What new options will there be for buyers to keep freezer flavors fresh?
Much as with this innovation, food chain buyers will now have the option to send in their input or information gathered from independent perceptual studies to create new frozen desserts and continue to 'wow' their customers. This model goes far beyond traditional frozen fruit pies, providing a much bolder means of changing flavors as fast as market trends change. Many freezer pie suppliers have attempted similar programs in the past with mixed results. However, according to the company's executive staff the secret behind their success is knowing what definitively works in the market. This evolving approach to pie flavors and complimentary innovations, such as offering multiple slices of different flavors within the same pie, are the trademarks of SugarHouse Pies. For a company whose line of business is, "the proof is in the pastry," this means much more delicious proof is on the way. For more information, please visit: http://www.sugarhousepies.com