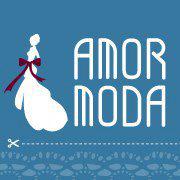 (PRWEB) May 18, 2013
Today, Amormoda, a renowned shop for wedding dresses and special-occasion dresses, announces its evening dress promotion for this Summer. According to Eason Chen, CEO of AmorModa.com, all customers can enjoy the discounts, up to 59% off, and the promotion will be valid until May 31, 2013.
"Summer is always a very important time for our company. Along with high-quality materials and free shipping, our evening dresses will help us to reach our sales goal this year," said, Eason Chen, CEO of the company. "Blue, black and green evening dresses are the most popular dresses this Summer. Our extensive designs are available in over 28 colors, and you should visit our online shop as soon as possible."
AmorModa.com has a vast knowledge of craftsmanship and customer needs, which have helped them to develop a wide range of women's dresses, which are very popular among ladies worldwide. Their evening dresses are famous for these several characteristics: rich choices, fine tailoring, and meticulous production.
In addition, AmorModa has updated its multi-lingual platform to serve its customers around the globe. Most staff can deal with the problems at a busy day, and they promise to provide good customer care for each client.
About Amormoda.com
AmorModa.com focuses on wedding dresses, evening dresses, bridesmaid dresses, prom dresses, and other special-occasion dresses. The reason to choose AmorModa.com is very simple: AmorModa.com offers high quality products at affordable prices, and their customer service is a top priority.
For more information or advice, please visit http://www.amormoda.com/