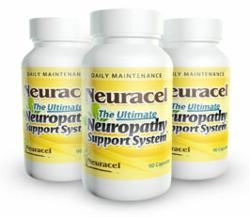 Boise, Idaho (PRWEB) May 19, 2013
The muscles in the human body are dependent on various nerves for their functionality and one of the biggest and most significant nervous systems in the body is the peripheral nervous system. The peripheral system comprises of peripheral nerves that reside outside of the brain and the spinal cord. These nerves ensure that the limbs and hands, as well as other organs, keep functioning appropriately. However, when these nerves get damaged due to trauma or physical injury, their functionality is altered and this in turn results in peripheral neuropathy.
According to an article published by the Annals of Family Medicine Organization (Annfammed) in September, 2006 on http://goo.gl/erMI8, diabetes is one of the leading causes of peripheral neuropathy and this form of neuropathy is undiagnosed in about 20% of all Diabetic cases in the United States. This finding portrays a worrying picture and further highlights the significance of fighting peripheral neuropathy in a natural way.
Relying on Nature- Ultimate Neuropathy Support System
While the traditional treatments for peripheral neuropathy involved seeking expert medical advice or surgeries in worst case scenarios, the use of herbal medicine has been fairly limited. However, with the introduction of Ultimate Neuropathy support system, Neuracel is firmly committed to changing the past beliefs and practices.
Consisting of five carefully chosen and selected herbs, the Ultimate Neuropathy support system works to restore nerves' health and improve their functionality in no time. The company promises patients that they will be able to feel positive changes within two weeks and the nerves will be restored back to their full health in as soon as 90 days.
Additional information About the Company:
Neuracel is determined to provide its customers with the best of natural products and services. For any queries regarding the product, visit http://www.neuracel.com/specialoffer.php. For purchase, the product can be ordered directly at http://www.neuracel.com/specialoffer.php#ic.