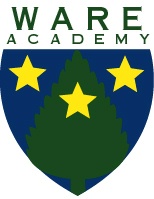 As the National Junior Honor Society says, young people do believe in the value of serving others.
Gloucester, VA. (PRWEB) May 18, 2013
Ware Academy is pleased to announce 11 of its students were inducted into the National Junior Honor Society (NJHS) this month.
The newest NJHS members from Ware Academy include (along with their grade level): Abby Blankenship (8), Nicole Brown (6), Quinn Glovier (6), Julia Goodwin (6), Jakob Harris (6), Christopher James (6), Kathryn James (8), Blair Pausic (6), Charlie Revere (6), Henry Singleton (6) and Alice Strawn (6).
The NJHS recognizes outstanding middle school level students who excel beyond their grades. Inducted students demonstrate excellence in the areas of scholarship, leadership, service, character and citizenship.
"As the National Junior Honor Society says, young people do believe in the value of serving others," said Thomas L. Thomas, III, Ware Academy's Head of School. "We see it every day among our students and it's a pleasure to watch them receive recognition for that dedication."
For more information about Ware Academy, visit http://www.wareacademy.org/admissions.
Stay connected with Ware Academy staff, faculty and families at http://www.facebook.com/WareAcademy.
ABOUT WARE ACADEMY:
Located one mile from Main Street in Gloucester's historic Courthouse district, Ware Academy is a Pre-Kindergarten through Eighth Grade independent school. The 19-acre campus is widely recognized by its signature farmhouse called Noland Hall, which houses the administrative offices, kindergarten, pre-kindergarten, music and art classrooms.
The Lower and Middle Schools are located in Waddell, Thomas, and Pickett Halls, with athletics, physical education and drama classes held in Kilborn Hall.
In addition to classrooms, Ware offers a fully outfitted computer lab, a science laboratory and a 1,000-square-foot library. The athletic program includes soccer, volleyball, cross-country, basketball, lacrosse and golf.
Ware Academy is accredited by the Virginia Association of Independent Schools, the National Association of Independent Schools, and the Education Records Bureau and the Secondary School Admissions Test Board. Ware Academy is also a member of the National Middle School Association, the National Junior Honor Society and the Association of Supervision in Curriculum Development.