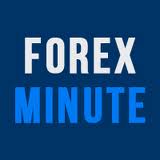 The Online Currency Converter tool has been created to provide Forex traders with a full spectrum suite of technology
London, UK (PRWEB) May 19, 2013
ForexMinute, a leading online portal for Forex brokers and traders brings sophisticated online currency converters for traders. All the queries related to currency exchange will now be solved fast and easily as online currency converter is the best and most reliable currency exchange converter. Understanding the requirements from the customers who wish to know or access any information regarding the latest currency exchange rates, ForexMinute brings this tool.
Online currency converter helps visitors and traders know the exact amount they will be getting if they exchange currency. The increasing amount of foreign exchange has expanded a lot, Forex market has become one of the biggest in the world in terms of cash value traded. The trade may take place between large banks, central banks, currency speculators, multinational corporations, governments, and other financial markets and institutions.
The Online Currency Converter tool has been created to provide Forex traders with a full spectrum suite of technology. The step is aimed to maximize the Forex trading experience from traders at just a click away. What they need to do is put the value of a currency and select the currency to get the real value of the particular currency.
Time is crucial for traders. Understanding the requirements from traders for quick conversion of currencies, ForexMinute brought in the online currency exchange converter. This is now being preferred over traditional institutions for the earlier provides fast and safe as well as reliable conversion rates for traders.
About ForexMinute
ForexMinute, the world's leading Forex news and views portal, has become a one-stop solution provider for Forex traders and brokers. It provides all the required tools to individuals to become a professional Forex trader. Also, it helps Forex brokers provide high-end user-friendly trading experience to traders with an array of resources e.g. financial news by the minute, fundamental analysis, technical analysis, Forex tools and others.
For more information, visit http://www.forexminute.com or call +1 800 758 5780.
You can have the ForexMinute newsletter delivered to you each trading day. Simply sign up today. You will be kept up to date on the latest market action. It's free and simple -http://www.forexminute.com/newsletter.