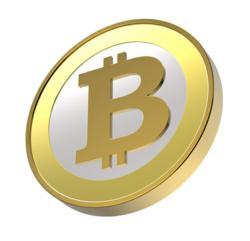 Traders need to know the state of Bitcoins in the financial market before and during trading
London, UK (PRWEB) May 19, 2013
To update traders and brokers on Bitcoins, ForexMinute offers the latest Bitcoin news and expertly written articles. Thus, to ensure traders for a profitable Bitcoins trading experience, the online portal dedicated toForex news and reviews, provides top quality Bitcoins news, articles, live feeds, charts, moving averages, etc. amongst others.
Traders need to know the state of Bitcoins in the financial markets before and during trading. The measure on the part of ForexMinute is aimed at providing the best tools for traders and brokers so that they can take informed decisions while trading Bitcoins. The organization believes that with the latest Bitcoins news and reviews, traders will understand the trends of the market effectively and make worthwhile decisions trading Bitcoins for higher returns.
ForexMinute updates Bitcoins news every minute and brings the latest for traders. Traders are looking for the latest Bitcoins news and Forexminute offers it on a user friendly interface.
Thus, understanding the requirement for information on Bitcoins and Bitcoins trading, ForexMinute, a leading online portal for Forex traders and brokers brings high-end tools. The promising market of Bitcoins has been subjected to speculation, and that is why it is so exciting
About ForexMinute
ForexMinute, the world's leading Forex news and views portal, has become a one-stop solution provider for Forex traders and brokers as well as Bitcoins news. It provides all the required tools to individuals to become a professional Forex trader. Also, it helps Forex brokers provide high-end user-friendly trading experience to traders with an array of resources e.g. financial news by the minute, fundamental analysis, technical analysis, Forex tools and others.
For more information, visit http://www.forexminute.com or call +1 800 758 5780.
You can have the ForexMinute newsletter delivered to you each trading day. Simply sign up today. You will be kept up to date on the latest market action. It's free and simple -http://www.forexminute.com/newsletter.