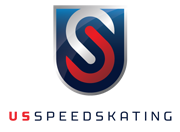 Kearns, UT (PRWEB) May 18, 2013
At the annual meeting, the US Speedskating Board of Directors took the bold and historic step of passing new by laws for the National Governing Body (NGB) that will usher in sweeping changes in how the organization is governed in the future.
"This organization has a storied past. We have a legacy of incredible athletic achievement, having won 85 Olympic medals to date. Today, we took a big step forward in fixing how US Speedskating is run and ensuring that in the future, the way we operate equals the excellence our athletes' performance and that we are able to maintain a pipeline of sustained competitive excellence," said Mike Plant, President of US Speedskating.
The new by laws, which were passed today, will go into effect immediately and a transition plan will be developed and put into place to ensure the new governance structure is phased in over the next several months.
"These new by laws are a critical tool for how we move this organization forward," said Mark Greenwald, Executive Director of US Speedskating. "It means US Speedskating staff will take more control and ownership of the day-to-day operations and long-term planning. Having been a part of this sport for most of my life as an athlete, coach and now as the Executive Director, I can say this is an historic day for us and it is the right direction."
About US Speedskating
US Speedskating is a non-profit organization recognized by the United States Olympic Committee and the International Skating Union as the governing body for the sport of speedskating in the United States. Its mission is to be one of the premier speedskating organizations in the world through excellence in leadership, development and performance. To date, US Speedskating has won 85 Olympic medals, making it the most successful winter sport in the U.S. In addition to its elite programs, US Speedskating is responsible for the grassroots development of speedskating. For more information about US Speedskating, visit http://www.usspeedskating.org.
For US Speedskating
Tamara Castellano
Cell: 435.901.3396
Office: 801.417.5360
tcastellano(at)usspeedskating(dot)org