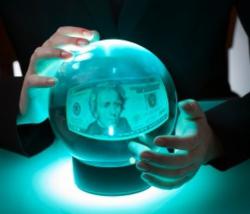 "All they see is money." says Foretell's supervisor Laura.
Philadelphia, Pa (PRWEB) May 20, 2013
People call psychic lines for answers and guidance because something is troubling them. Unfortunately, there are a lot of people out there that prey on people while they are in their most vulnerable state. PsychicsForetell is giving up their tips on what to look out for.
"Usually it's pretty easy to tell if someone is scamming you," says one of Foretell's C.S.R.'s, "but when a person is in a vulnerable state they're willing to do just about anything to make things better. If someone tells a client that there is a curse or darkness around them that they can lift from them for a fee of so-and-so amount of money, that right there is a red flag. If they give you their personal information so you can reach them outside of a service, chances are they will try to take you for every penny you have."
PsychicsForetell.com has been in the business for 21 years. Over the years, they have developed a testing process to test all potential psychics and put them through the ringer in order to avoid these types of phonies from getting onto their site.
"The thing about those people is that they are really good at making a person believe and trust them. They are usually very good at their craft and that is what draws people in and makes them want more and give in when they tell them that they can clear or lift this, that, and the other," aays another C.S.R. "Sometimes they can fool even us and that's exactly why all the girls in the office are required to get a couple readings a month from each psychic to make sure nothing like this is happening."