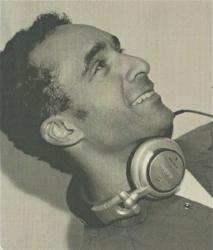 I think girls are pleased that there's some joy back in club music
Los Angeles, California (PRWEB) May 18, 2013
The internationally acclaimed 3 Day memorial day electronic music festival, Drawing on the Moon announces the confirmed booking of Dj Ty Goodwin.
You could easily spend an afternoon with DJ Ty, the superstar DJ who has been making the scene in Southern California as of late. DJ Ty has been using the skills that he's picked as the resident DJ at Hollywood's Club Lure and club Deep. Up to his ears in music technology, DJ Ty is in an A-level class that has led to a string of underground club hits. Today, DJ Ty is the most talked-about act in the LA club scene. In less time than it takes to file a tax return, DJ Ty has ushered in a seismic shift in the Los Angeles scene. DJ Ty's success has paved the way for the underground of Los Angeles to flourish. Not since the big beat explosion of the late 90s, when Fatboy Slim and the Chemical Brothers became household names, has electronic dance music boomed quite so loudly in Los Angeles. DJ Ty has found success in Los Angeles and has become equally noteworthy.
Despite DJ Ty's reluctance to step into the limelight, he has become a modern LA pop star. His fans have formed the same emotional connection with him that they might with a big singer such as Rihanna. They absolutely love him. Not that DJ Ty is particularly interested in the fame game at all. "Ignorance is bliss on that front, really," reckons Ty.
DJ Ty's rapid success has not happened in isolation, though. Two shifts in club culture have paved the way for him to take on the mainstream. Firstly, he has started to retread the path of early deep house at the same time as its orginators experienced a renaissance on dance floors. But DJ Ty believes that his new popularity is also down to his female fans that adore his good looks and charm. Bored of dubstep nights where fans hover over the DJ booth, the girls want dance music that actually makes people dance. "I think girls are pleased that there's some joy back in club music," mentions Ty. "And boys are pleased that there are girls back in the club."
"Sometimes people think I'm too commercial, which I don't think I am, I say to them: what would you rather hear on the radio, cool grooves or David Guetta? They can't say anything back to that."
If house is about to become pop again, then DJ Ty is leading the way.