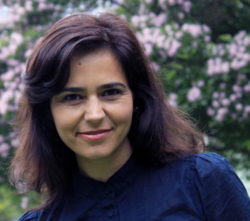 I enjoy very much helping guide women, men and children through the process of getting to know themselves better.
Los Angeles, CA (PRWEB) May 22, 2013
Successful Therapy for Parents program, therapy4parents.com, hosted by Patricia O'Laughlin Psychotherapy in the Silver Lake community of Los Angeles is now seeing people of all ages as progression to existing Parents and Couples counseling programs.
"Including children of all ages into parenting therapy has always been suggested, but now it's recommended," Patricia O'Laughlin emphasizes. Patricia O'Laughlin Psychotherapy now specializes in all aspects of relationships including family and friend associations.
Theoretical emphases for children and adult mental health treatment include cognitive therapy, behavioral therapy, interpersonal therapy, psychodynamic therapy, narrative therapy and art therapy. Working independently or together these concepts are utilized to identify and recognize strengths to build-upon to create positive mental change.
"I enjoy very much helping guide women, men and children through the process of getting to know themselves better," Patricia mentions, "In addition, I now specialize in helping people of all ages improve their mental heath and reach personal goals."
Mental Heath practices have become more significant for parents and children of all ages as an aid to healthy development. Many mental health disorders manifest during adolescent years, validating the importance of child therapy. Studies published in the Archives of General Psychiatry (2005) show 20% of all adolescents have a diagnosable mental health disorder and 25% of all individuals with mood disorders, like depression, develop the negative feelings during adolescence.
"This is a growing concern with Los Angeles area families," Patricia states, "As we know from following the news American youth have a large impact on society and any issues should be addressed properly and in a timely manner," Patricia concludes.
Teen, adolescent, adult and family therapy sessions available at the Patricia O'Laughlin Psychotherapy office in the Silver Lake community of Los Angeles by appointment only. Individual, group, family and sessions via Skype are available upon request. For more information please visit http://patriciaolaughlin.com/ or call 323-761-2221. For emergencies please call 9-1-1.
About Patricia O'Laughlin
Patricia O'Laughlin MFT completed a dual M.A. Degree in Marriage and Family Therapy and Art Therapy from Loyola Marymount University (LMU) in Los Angeles, California. Patricia helps people achieve balance in an often-demanding world.
Patricia is a part-time faculty member at Otis College of Art and Design, teaching art therapy. She is trained by Postpartum Support International (PSI) to treat anxiety and depression during pregnancy. Her passion for both therapy and art has also led to supervise and consult with other therapists on using art as a vehicle-of-change in practice.
Patricia O'Laughlin, licensed therapist and Art Therapist, providing EMDR and therapy to individuals, couples, teens, and adults. Silver Lake/Los Feliz, Los Angeles. therapy(at)patriciaolaughlin(dot)com or (323)761-2221. For more information please visit:
http://patriciaolaughlin.com/
###
MEDIA CONTACT:
Karl Hirsch