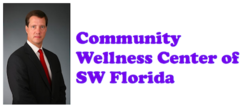 Fort Myers, Fl (PRWEB) May 20, 2013
Community Wellness Center of SW Florida, a first rate pain clinic in Fort Myers, is now offering same day appointments. The clinic is a self pay pain management center assisting those with acute and chronic pain issues with medication management. For more information and scheduling call (239) 935-8544.
It can be difficult to find a Fort Myers pain clinic able to see patients quickly. Community Wellness Center is able accomplish that feat most of the time, and has a pain management MD doctor able to evaluate patients thoroughly with a physical examination and medical record review. The clinic used to be known as Hurricane pain clinic, and the Medical Director is David Tillman, a graduate of the University of Mercer medical school.
With over 100 million Americans living with chronic pain, it is a significant problem that can lead to depression, missed time from work, and inability to play with one's kids. The treatment provided by Community Wellness Center is compassionate, individualized and geared towards bringing back that functionality to patients.
The clinic serves patients from a broad area including Lehigh Acres, Fort Myers, Cape Coral, Naples and more. The clinic is fee for service, currently not accepting insurance patients. To schedule, call (239) 935-8544.