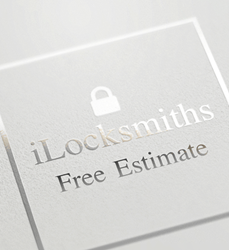 Expensive is not always better.
Bay Ridge Brooklyn NY (PRWEB) May 20, 2013
iLocksmiths has just announced that the well known bay ridge locksmith service provider, is now going to provide its Bay Ridge customers, free estimates for work that has to be done. As a customer, you can now call in, and have a professional tech come out to a home or business, to provide a quote, for any locksmith job needed. In doing this, no one will have to pay for iLocksmiths tech to come out to their home or business for the initial visit; a tech will come out, determine what work has to be done, and will provide a quote for that job, at no cost for the first visit.
If new locks are needed, rekeying work has to be done, new keypad systems or CCTV systems are needed, or any other locksmith service a customer requires, can all be quoted to them, before the actual work is done. By providing this service, iLocksmiths hopes to bring in a new customer base, and provide them excellent services, by first giving them a quote with no $ attached to it, so that they know the total cost for the work to be done. This then allows customers to determine what they want to have done, and whether or not they can afford a particular job; and, it gives the iLocksmiths team the opportunity to offer additional services, if a customer can't afford a particular job.
Working at residential and commercial settings, Bay Ridge customers can call in, and have a professional tech come out to their property, to assess the work that has to be done. This in turn allows the iLocksmiths team to provide customers with a few options, and allows them to choose the services that are most affordable for the customer. From there, customers can decide what they want to have done, and what kind of locksmith services are truly the best choice for them. Depending on the location, the size of the property, and the security features the customer wants in place, the iLocksmith tech is going to be able to provide them a quote for the work that has to be done at the property.
iLocksmiths has been providing customers the best service and care for a period of over 11 years, in both the residential as well as the commercial setting, and automotive locksmith work. With over 500 techs servicing the New York cities, customers can have a service tech come out at any time, and render the necessary services; now, with the free quote offering, Bay Ridge customers are going to be able to learn the total price of the job, before they hire a tech to do the job. To find out more, customers can call the 718-701-5966 number, or they can visit the iLocksmith site for more information, to learn about the new service, and to learn about the benefits of working with a trusted company like iLocksmiths.