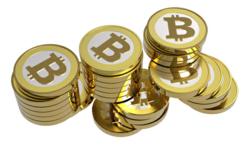 Thousands of visitors every day read expertly written blogs and articles and Bitcoins news to know about this virtual currency
London, UK (PRWEB) May 20, 2013
Helping out traders do well doing Bitcoins trading, ForexMinute brings tools and tips from the experts in the industry and makes its presence felt. Thousands of visitors every day read expertly written blogs and articles and Bitcoins news to know about this virtual currency. ForexMinute brings tips for traders to get best out from their Bitcoins trading; these tips are available at the official website wherein there are various sections that deal in various subjects, all of great importance.
Bitcoins are fast becoming a popular currency for Forex traders for various obvious reasons, one being that these have higher value than any other currency in the world. Though at nascent stage, Bitcoins are all set to transform the history and paradigm of foreign exchange, if Forex experts are to be believed.
Bitcoins mining is a major trend which is being used by a large number of traders; however, experts at ForexMinute suggest that traders should know when to mine and when to release Bitcoins to rule out any losses. The experts further say that like other currency exchanges, Bitcoins too is speculative, here too knowledge is power.
As has been mentioned above, Bitcoins too are subject to speculations, there is a lot of fluctuation in their prices, and traders gain and lose depending upon their knowledge about Bitcoins. Knowing about Bitcoins and abridging oneself about it is the best tool to make money and avoid uncertainties surrounding this virtual super geeky currency.
About ForexMinute
ForexMinute, the world's leading Forex news and views portal, has become a one-stop solution provider for Forex traders and brokers as well as Bitcoins news. It provides all the required tools to individuals to become a professional Forex trader. Also, it helps Forex brokers provide high-end user-friendly trading experience to traders with an array of resources e.g. financial news by the minute, fundamental analysis, technical analysis, Forex tools and others.
For more information, visit http://www.forexminute.com or call +1 800 758 5780.
You can have the ForexMinute newsletter delivered to you each trading day. Simply sign up today. You will be kept up to date on the latest market action. It's free and simple -http://www.forexminute.com/newsletter.