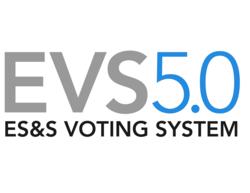 At ES&S, our mission is Better Elections, Every Day; EVS 5.0 is a product of our advances in elections, coupled with the capabilities of today's technology
Omaha, NE (PRWEB) May 20, 2013
Election Systems & Software (ES&S) announced today the certification of its newest fully integrated Election Management System, EVS 5.0. This innovative product suite introduces Electionware®, the election industry's most modern election management software. Electionware delivers everything needed to run an election, from creating the ballots to reporting results. It is powerful, intelligent, and productive.
EVS 5.0 includes the world's fastest digital central scanner, the DS850®, along with the industry's most widely used, in-precinct digital scanner, the DS200®. In addition, the new voting system provides enhancements to the proven and versatile AutoMARK® for voters with disabilities. This solution suite was built to meet and exceed the 2005 Voting System Standards set by the Election Assistance Commission.
EVS 5.0 will provide voters and Election Administrators with a secure and proven solution to successfully and efficiently manage elections during these difficult economic times. Electionware was developed with transparency in mind, built on the secure and open Linux platform. "In keeping with the spirit of innovation at ES&S, Electionware marks another major achievement in the development evolution of our product offerings" said Steve Pearson, Vice President of Systems for ES&S. "Electionware is the most advanced and integrated election software suite in the market." noted Pearson. "At ES&S, our mission is Better Elections, Every Day; EVS 5.0 is a product of our advances in elections, coupled with the capabilities of today's technology."
About Election Systems & Software (ES&S)
Election Systems & Software is the world's largest and most experienced provider of total election management solutions. For over 40 years, ES&S — as a company solely focused on elections and the leader in its industry — has grown to support a customer base of more than 4,372 jurisdictions throughout the world, and more than 290,000 tabulators installed worldwide.