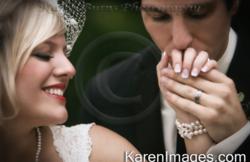 "Getting an online business profile for a start-up company is a key pillar that cannot be missed or ignored, it can support or demolish a brilliantly executed business." Ciaran Connolly, Co-Founder of ProfileTree
Atlanta, Georgia (PRWEB) May 21, 2013
With a love of photography Karen Burns decided that it was all she wanted to do in life, no other careers were considered! Now the owner of Karen Burns Photography, Atlanta. She spoke to ProfileTree about the surprising life of a location photographer and inspired photography.
When asked about her motivation to becoming a photographer, she said "when asked what I wanted to do after High School Graduation I quickly answered with photographer surprising both my father and future husband."
When it comes to how a day in the life of a photographer is, Karen says "More days are spent in business activity than photographing. I am usually at my computer by 7:00 AM responding to client emails, editing images, attending business meetings, or meeting with clients."
According to her, the advantages of working independently is basically freedom, "The freedom to create your own schedule and be in control of the decisions that affect yourself and your clients."
According to Ciaran Connolly, Co Founder of ProfileTree "Getting an online business profile for a start-up company is a key pillar that cannot be missed or ignored, it can support or demolish a brilliantly executed business."
Profile Tree's main goal is to help small business owners reach new customers every day with the most innovative marketing tips and techniques.
About ProfileTree: ProfileTree is a free listing service where self employed and small business owner can create an online marketing profile. From Pencil or Portrait Artist to Self Employed Service Providers - anyone can create a skills profile on ProfileTree for free.