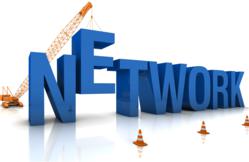 "It is not just about being online, it about knowing when and how and where one should be online, what to say, share and what not to. It sounds tricky but it isn't, it is all about practice." Ciaran Connolly, Co-Founder of ProfileTree
London, UK (PRWEB) May 25, 2013
Networking is a two way street. When a business owner wants to extend their network it is essential that they start helping others first before asking for help. ProfileTree releases today the top networking tips to getting more work.
The guide discusses some important tips, like practicing, understanding the network one is using, being outside the box, and using the appropriate network for the company's marketing needs.
Ciaran Connolly, Co-Founder of ProfileTree states the most important fact of networking "It is not just about being online, it about knowing when and how and where one should be online, what to say, share and what not to. It sounds tricky but it isn't, it is all about practice."
Profile Tree's main goal is to help small business owners reach new customers every day with the most innovative online marketing tips and techniques.
About ProfileTree: ProfileTree is a free listing service where self employed and small business owner can create an online marketing profile. From Pencil or Portrait Artist to Self Employed Service Providers - anyone can create a skills profile on ProfileTree for free.