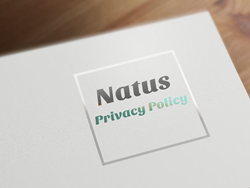 you don't need to pay for your mistakes if you know of them in time.
(PRWEB) May 21, 2013
Get tested anytime - Find the answers you need to know.
Natus has announced that they are now going to provide DNA testing, regardless of whether or not women are already pregnant. The company has announced that with the latest technologies, and the latest testing equipment available to them, they are now able to test women, so that they can find out who the father is, even during their pregnancy. Women can find out who the father is, at any point in their pregnancy, and can receive the financial assistance, and any support that they might require, now that modern testing options are being introduced by Natus.
Women will now be able to receive the testing that is required, at any point during their pregnancy, to determine paternity of their child. With several, non invasive methods of testing, not only is the process going to be easier, it is also going to allow women to receive the results faster, and will allow them to present it to courts (if necessary), for support reasons. As all testing done by Natus is AABB accredited, it can be present as legal evidence for court, or other support type hearings.
"Natus is here to help you, don't hesitate to start your journey to the truth." More and more women rely on the testing provided by Natus, not only because of its accuracy, but also because they provide non invasive testing options, during pregnancy. Women can have the testing done at any one of the over 2000 collection sites around the US, making it quick and easy to have their testing results looked at and analyzed, meaning they are going to receive their results much sooner, and are going to be able to move forward with the process to finding out the information they need.
Natus has been providing testing solutions to women (and men) since 2007. As the number one customer service company, and with the best lab techs and testing methods, clients can rely on the test results, and the information that they receive when they do have to undergo any form of paternity testing. With 2000 labs, around the US, Natus is trusted in all states, and by millions of customers annually; and, with the ability to be tested during pregnancy, with non invasive testing methods, more and more women are relying on the Natus team of professionals for the answers that they need.
All DNA tests are reviewed and reported by AABB accredited labs making the results admissible in court, which is another reasons customers turn to them. With reliable lab techs, simple testing solutions, immediate responses, and affordable testing, Natus is the leader in maternity and paternity testing, when you need the answer. If you would like to find out more about the latest in non invasive paternity testing that has been announced, you can either contact Natus through their online site, via email, or you can call the company at 866 - 940 - 4362, to ask questions, and find out more about the latest forms of testing which have been announced.
http://www.natus.co