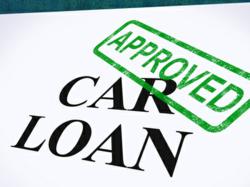 Bad credit car loans can save a lot of money and time for those who understand that getting a real good deal on a car purchase can be made without running the risk of fraud and useless expenses.
(PRWEB) May 29, 2013
Loans.net's customers - those who are eager to purchase a new car - are advised to think about their refinancing possibilities, says a new announcement from the company's website.
Loans.net recently shared information on how to receive bad credit car loans, by taking a few simple steps to help refinance poor credit and learn why this can make such difference.
The CEO at Loans.net also announced that, "Repayments and other fees can all be discussed and analyzed with the help of our experienced car loan lenders, who specialize in helping our clients with a bad credit history or any type of financial difficulties, refinance their credit and improve their overall situation."
The first thing that Loans.net advises customers is to know that they don't need to purchase a new car before analyzing their financial credibility and balancing out the idea of buying a new or a previously owned car.
"The first step in refinancing a bad credit loan is actually considering the true value of refinance," says one of the company's representatives, "and what impact it can have on a customer's poor credit history. It represents an important part of rebuilding your credit history process and it allows our customers to see just how much money are they willing to submit for an auto loan."
Loans.net highlights that by resorting to the company's services, those in search for a better car deal can find quick answers to their questions regarding the lowest refinance interest rates and the other term conditions. The company provides them with a large number of professional auto loan lenders who understand the great advantage of having a personal loan when going to shop for a new car.
Another important novelty that Loans.net came up with is that customers are also advised to look through the various offers on the market and compare interest rates in order to get the most convenient car loan similar to their situation. The reason why it is so important to own a personal loan before going to a car dealership to purchase a new vehicle, is that it will consistently make the car price more affordable for the client and are not obliged to accept the dealership's own term rates and costs.
In the opinion of Loans.net lenders offer excellent customer support in choosing for the better car deal alternative and they also give customers the financial freedom they need, in order to make the best decisions and not to have any regrets later on.
"One of the crucial aspects in every decision as such," warns Loans.net CEO, "is to make sure that high-risk lenders, or people who are specialized in approving bad credit car deals, are 100% professional about their work. You have to be sure they are not trying to deceive you, as a customer, into paying much more for something less than you imagined."
The last tip that the company shares with its clientele is to look for remarkable history track lenders offered by Loans.net. Those interested in taking advantage of the company's offer should know that bad credit car loans don't have to mean wasting money on inefficient lending options, as long as customers follow through such simple steps to rebuild their credit history.
Find out more on this topic, as well as more information on the company's offers and deals, those interested can visit: http://www.loans.net/car_loans.html