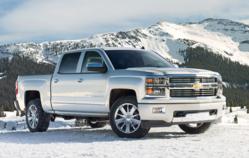 Acura's new NSX will be nothing like the old one.
Chicago, IL (PRWEB) May 19, 2013
Responding to customer demand for up-to-date information on future model releases, Car Finder Service has published its weekly round-up of sneak peeks.
This week's Sneak Peek Roundup includes tidbits on BMW's electric car, leaked info about the 2014 Toyota Corolla and 2015 Mazda3, and Chevy's new utility van. The luxury class summary includes Audi's next 3 years in updates, Infiniti's latest developments, Jaguar's new crossover, and an exciting new Mercedes station wagon. Highlights from the summary:
TWO HYBRID SPORTS CARS
Infiniti plans to add several new cars to its lineup, one of which is a hybrid sports car reported by Auto Blog. It will target young people in the Asian markets, and is expected in showrooms by 2016.
Acura's new NSX, estimated for full production in 2015, will be nothing like old the one. Autoweek reports the details in an interview with Ted Klaus, head of the project.
CHEVY'S HIGH END PICKUP
After watching high-end pickups like GMC Denali and Ford King Ranch, Chevy has now gotten in on the action with its debut in the premium pickup arena, the Silverado High Country. The all-new Silverado will be available in dealerships starting June, and The High Country premium add-on will be available in the fall. Customers interested in chrome trim, a heated steering wheel, driving assistance technology, rear-seat entertainment, and a saddle-brown western theme should read the full review at Car and Driver.
2014 MERCEDES S CLASS GRAND DEBUT
The 2014 Mercedes S Class was premiered in Germany this week as reviewed by Auto Blog. What's new? All LED lights, larger grill, sleeker body version, dreamy high-tech interior. The flagship legendary limo will be available later this year.
For a full summary of these and other new models, visit Car Finder Service.
ABOUT CAR FINDER SERVICE
http://CarFinderService.com is an automotive website committed to helping car buyers search for the best brands of new and used car models. Educating consumers about the auto industry, auto maintenance and the car purchasing process since 2001, Car Finder Service provides the most up-to-date local pricing, specs, and feature information for all popular car models sold in North America.
Car Finder Service also helps consumers with the latest vehicle financing and insurance opportunities at competitive rates in partnership with an extended network of car dealers and vehicle financing & insurance providers throughout the US.