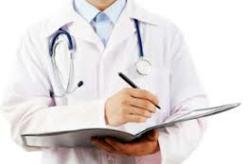 Gammagard failed to slow mental decline or preserve physical function in a major trial of patients with Alzheimer's disease
San Diego, CA (PRWEB) May 20, 2013
AttorneyOne.com, a recognized authority on law, updated the website recently and is now actively providing expert opinion in view of the recent news on Gammagard and potential Gammagard Lawsuits.
CBS reported on May 7, 2013 that Gammagard failed to slow mental decline or preserve physical function in a major trial of patients with Alzheimer's disease. Gammagard is a sterile solution, which helps the body to maintain immunity and fight disease. The trial was conducted among 390 patients with mild to moderate Alzheimer's disease.
Baxter discontinued manufacture of Gammagard S/D as of December 2012, as reported* by the Immune Deficiency Foundation on August 6, 2012. Adverse Events published** that, from November 1, 1997 to August 27, 2012, there have been 1,348 reports of a serious adverse event where Gammagard Liquid was identified as the primary suspect drug causing that event (FDA AERS Reports).
Taking into consideration the latest developments, AttorneyOne.com updated the website and, now, can actively provide an expert opinion including how to get in contact with legal counsel easily and inexpensively in case of alleged Gammagard severe complications. As Mr. Burke, director of Media Relations at AttorneyOne.com, added, "What all this information really illustrates is that the alleged threat from Gammagard remains. For that reason", he continues, "our focus should squarely fall on getting the word out and assisting people in finding the right legal assistance."
On October 26 2011, the FDA announced*** the recall of specific Gammagard Liquid [Immune Globulin Intravenous (Human)] 10% lots as a precautionary measure after the supplier of the glass vials that contain Gammagard Liquid notified Baxter of the possibility that there may be metallic particles partially embedded in the glass on the interior surface of the vial..
AttorneyOne.com has further information on Gammagard lawsuits including how to get in contact with legal counsel.
Headquartered in San Diego, CA Attorney One was founded in 2004 and is not a law firm. They offer a nationwide legal service which helps consumers find the best representation for their legal needs. You can learn more about Attorney One at our website http://www.attorneyone.com. You can also find us on Facebook at http://www.facebook.com/AttorneyOne. Checkout earlier news from us at http://www.prweb.com/releases/2013/5/prweb10742102.htm

primaryimmune.org/2012/08/gammagard-sd-discontinuation
** adverseevents.com/drugdetail.php?AEDrugID=3119&BrandName=GAMMAGARD
*** fda.gov/BiologicsBloodVaccines/SafetyAvailability/Recalls/ucm278453.htm