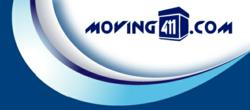 Look for reputable interstate moving companies.
(PRWEB) May 20, 2013
Moving411.com announced that the new service is helping moving companies to attract new customers. People can request pre-screened companies to provide competitive quotes for the type of services they need. They can compare the quotes and go through online reviews of moving companies before they decide. This is a free, no-commitment offer.
Moving411.com provides practical advice on its website that helps people to save time and money. People are advised to shop around before they pick a moving company. It can be risky to pick the company that offers the lowest quote without checking its reputation. A moving checklist can help people to keep track of all the preparations they need to make.
Full service moving, which is the most convenient option, is suitable for those who are not concerned about moving expenses. Those who are searching for more affordable options can move their things in a moving container, trailer, or truck that will be driven to the destination by the mover.
People who prefer to do it themselves can consider driving a rented moving truck to the destination. Those who intend to do their own packing are advised to start early and pack a few moving boxes every day. Every box needs to have a label that mentions what it contains and the room in which it is to be placed in the new house.
Compare quotes from professional moving companies.
Moving411.com has created a nationwide database of moving companies with excellent ratings. People can request free quotes for the type of services they need by filling out a brief online form. The leading movers who can fulfill their requirements will send them competitive quotes. They will offer low prices because they will be competing for the customer's business.
Browse through moving company reviews.
People are advised to go through online reviews of moving companies before they make up their minds. A company with a proven track record may offer a slightly higher quote but it will provide prompt and efficient service. The customer will not have to worry about hidden costs and will have peace of mind.
Look for reputable interstate moving companies.
People can find the best interstate movers without any hassles. Professional movers will provide a stress-free moving experience. People can visit the website of the Federal Motor Carrier Safety Administration (FMCSA) to verify the licensing and insurance details of interstate moving services.
Find professional office moving companies easily.
Moving411.com helps people to find experienced office movers who provide good service at competitive prices. A professional service provider will plan the move after office hours or on a holiday to minimize business disruption. Well-trained, experienced employees will know how to handle expensive office equipment. This is a free, no-obligation offer.
About Moving411.com
The company offers an online service that helps people to find the best moving deals quickly and easily. People can get free quotes from reputable companies for auto transportation, international moving, truck rentals, self-service moving, corporate relocation, moving supplies, storage, etc. Moving411.com has been working tirelessly since 2001 to educate people about how they can make stress-free moves.