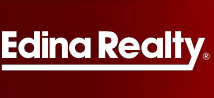 As a team we have mastered the complexities of the short sale transaction...
Minneapolis, MN (PRWEB) May 20, 2013
For Minnesota homeowners looking for more detailed information on the Minnesota Short Sale Process Kris Lindahl of Edina Realty, the state's foremost expert, has released several valuable resources that homeowners can rely on, most recently a video series detailing the process.
Lindahl's combination of technological expertise and several years of experience have earned him the unofficial title of 'Internet Marketing Specialist' from his peers. "I'm proud to have gained a respect within the real estate community and plan to use it only to better the lives' of my clients," Lindahl said.
The video can be found at the Minnesota Short Sale Calculator website, another resource Lindahl has created for homeowners that allows them to enter a few pieces of information and be sent a real-time email that includes an estimated value on their home. All information submitted is kept private.
"Homeowners agree that selecting an experienced agent is essential in this real estate market," Lindahl said, and continued, "and with the resources I make available to my clients I am the right agent for the job."
The Edina Realty Short Sale Team, led by Lindahl, is a group of accomplished real estate professionals that specialize in short sale transactions. "As a team we have mastered the complexities of the short sale transaction and have an outstanding short sale success rate," Lindahl said.
Call Lindahl for more information at (763) 447-3925.