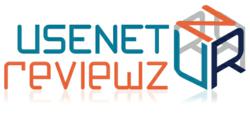 We hope that with this page, we can make it easier for those who have wanted to participate to find a provider that will ease the learning curve
South America (PRWEB) May 20, 2013
UsenetReviewz announced in April 2013 that they were launching a campaign to attract a wider base of recruits. But in order to do this the editors asserted that they must dispel the myth that Usenet is a highly complex global forum, though this is in part true. One UsenetReviewz Senior Editor, V. Hatley says that "Usenet is the oldest social network in the world which also happens to have file sharing abilities as a bonus."
Usenet was first started in 1980 at Duke University as a global discussion system. As one of the first forum style exchanges, Usenet became very popular globally among Universities and was instrumental in the development of what is now the Internet forums and Bulletin Boards that are so popular today. "In the early days of Usenet it was a little complicated, but advances in the technology that runs it has enabled Usenet providers and users to develop applications that makes browsing and participating in the newsgroups much easier," the Hatley said.
But the stigma of being complicated and difficult to use has prevailed, and according to Hatley, UsenetReviewz will be doubling their efforts in the coming months to attract file sharing and forum fanatics that still believe that Usenet is too complicated to be worthwhile. "We will be highlighting the Usenet providers that have Internet based access, as they are usually the easiest to use and learn from," he said. Then explains that almost everyone today has some kind of internet experience, and new Usenet members will find a more familiar setting easier to learn the intricacies of Usenet.
We'll be publishing a page which will feature the easiest to use Usenet providers that also provide an internet based interface," Hatley said. UsenetReviewz lists and rates many Usenet providers, but most Usenet providers require a special program, called a newsreader, or other programs, to download and browse through the thousands of Usenet subjects and newsgroups. "If a person has wanted to participate in the past, but was intimidated by the complexity of the system, there has never been a better time, or method, to learn how Usenet works," Hatley claimed. "More Usenet providers are developing web access portals in order to introduce new members to Usenet in a manner they are more comfortable with."
The Senior Editor described the page which he says will be updated periodically as Usenet providers announce web portal access to their Usenet servers. The page will have a short summary of the UsenetReviewz review of the provider, a link to the full review and provider websites, subscription costs, and other pertinent information about the providers. "We hope that with this page, we can make it easier for those who have wanted to participate to find a provider that will ease the learning curve and help the member enjoy the discussions, downloads, and full content that Usenet has to offer," he said.