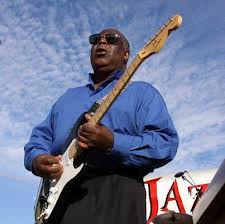 I am so happy to be invited back to Habanos Cigar and Wine Lounge.
San Diego, CA (PRWEB) May 19, 2013
Bill Magee and his blues band are returning to Habanos Cigar and Wine Lounge Friday, May 31st. Located on the corner of Rosecrans and Hancock Street, the performance begins at 7pm and runs till 11pm.
Three large enclosed patios provide a festive ambiance for friends to enjoy great blues music, friendly conversation, food, premium wines, craft beers and cigars. The center of the main patio sports a warm and inviting fire pit. Plenty of free parking is available. A friendly and knowledgeable staff will be there to answers questions and serve customers.
For the beer lovers, the new taps are in and pouring craft beers from local San Diego breweries. A special menu of culinary delights is always prepared for the events.
"Bill Magee was such a big hit the first time he performed here we invited him back." commented Wade Alkhouri, proprietor, wine connoisseur and cigar aficionado, "We had a lot of requests to bring Bill back and I was able to get him even though he has a booked schedule. This will be an evening you do not want to miss."
"I am so happy to be invited back to Habanos Cafe" commented Bill, "I had such a great time at my first appearance. I enjoy performing at Café venues. Its café style ambience is made for the blues. I look forward to my friends joining us for a fun evening."
ABOUT BILL MAGEE
Jimi Hendrix was playing as Jimmy James... when Willie (Bill) Magee met, befriended and eventually joined up with Hendrix to form the band "Jimmy James and the Flames." In 1967, Hendrix went to England, and Magee took his newly formed band, the "Kansas City Playboys" on a tour around Europe.
The rest is history... now after a brief hiatus Bill Magee has felt the pull of the blues once again and come out of retirement. Catch a performance of his and see the best of Southern Blues music.
Nowadays, Bill Magee is one of San Diego, California's busiest working musicians. He can be seen around the greater San Diego Area.
EVENT INFORMATION
NO cover charge
Friday, May 31st
7pm to 11pm
Habanos Cigar and Wine Café
3111 Hancock St corner of Rosecrans
Just South of Hwy 8
619-692-0696
ABOUT HABANOS CIGAR AND WINE CAFÉ
Apx 3,000 sq. ft.
600 sq. ft. walk in humidor
The three large enclosed patios provide leather sofas, booths, tables and chairs.
The main patio sports a warm and inviting fire pit.
Patio 2 has a real wood burning fireplace
5 large screen TVs
Full Tapas kitchen
Huge premium wine and craft beer selection
Espresso and specialty coffee drinks
Free parking
Hours of Operation
Sunday to Thursday 10am to 10pm
Friday & Saturday 10am to midnight