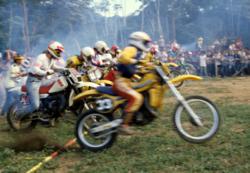 The key to the race is getting started!
Clarkston, MI (PRWEB) May 21, 2013
Today Kastler Consulting Group announces a new "Jump Start" personal finance program that gives an individual everything they need to get started on a money management program. Included is the company's flagship software offering, the "Family Series" software package, the workbook "Get a G.R.A.S.P. on Your Budget and Your Cash" and a new online budgeting coach assistant to help individuals work through the process.
According to Mike Kastler, Founder and Owner of Kastler Consulting Group, "Individuals have all the tools at their disposal including software, workbook, and now an online method to communicate their specific questions to a budgeting coach." With previous services offered by many firms, clients would need to schedule an appointment for one-on-one visits or try to get someone on the phone, which can be nearly impossible these days.
Adds Kastler, "We offer one-on-one and phone services also, but the online capability is preferred in many cases by the clients just because it's so convenient. With technology we can do screen sharing or simply email documents back and forth for an effective learning experience."
Families are still struggling with budgeting, setting goals, and retirement planning. The average savings for one's own retirement is only about $25,000, indicative of the lack of understanding about personal financial planning and setting goals. Kastler's program is known to be goal-driven and educational in personal financial metrics as indicated in the sample financial wellness report provided. With Kastler's help, now clients will be able to create this on their own.
People need as many options to overcome the fear of getting started. "Jump Start" could be a solution that helps motivate individuals to start planning for their future by simply making the decision to get started a bit easier.
About Kastler Consulting Group
Kastler Consulting Group, LLC is a Michigan-based company with a mission of "Building Stronger Individuals, Communities and Businesses," through financial literacy and financial wellness tools and services.
Michael T. Kastler is the founder, a Budgeting Coach, developer of the Family Financial Solution Series, and author of a personal finance book, "Get a G.R.A.S.P. on Your Budget and Your Cash." His budgeting money tips blog that helps individuals become financially literate, debt free and meet their financial goals can be found at http://www.budgetingmoneytips.com