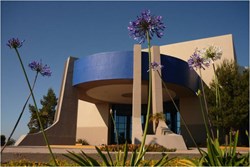 F&P Healthcare operating margin has also continued to improve as a result of new products, operating efficiency gains and manufacturing at our Mexico facility. Michael Daniell. CEO
Tijuana, Mexico (PRWEB) May 27, 2013
"Improving people's quality of life is our business," said Raul Sanchez, Plant Manager of Fisher & Paykel in Tijuana, Mexico. "Our job impacts directly on the sleep apnea patient's quality of life and shortens the hospital patient's recovery time". The New Zealand based company is a leading designer, manufacturer, and marketer of respiratory solutions, including masks for the treatment of obstructive sleep apnea and invasive and noninvasive respiratory care products.
Fisher & Paykel Healthcare opened a manufacturing facility in Tijuana, Mexico in April 2010, to meet the growing demand for their product in the U.S. market that represents approximately 45% of their sales. They started operations with 30 employees and 5 SKUs. Currently they have over 400 employees and 75 SKUs; expecting to reach 123 SKUs by next year.
"Tijuana´s growth has been driven by the U.S. market demand and production efficiency. In our first three years of operation we have exceeded expectations," said Raul Sanchez proudly. "It's important to highlight that all of the positions are new jobs, none of them represent relocations or transfers. This is due to the success of our products in our global markets and the efficient operation in Tijuana."
Tijuana´s pacific coast location allows an almost-real time communication between its manufacturing and R&D center in New Zealand, dedicated to new product development. This efficient communication allows problem solving almost immediately, resulting in process efficiency and fast implementation of new products.
In line with the company´s highest quality standards, the Tijuana operation was successfully certified in ISO 13485 in only six months. According to Raul Sanchez, Tijuana´s workforce experience helps facilitate the training process. "There´s a large pool of skilled people with knowledge on how to work in a clean room environment, our Tijuana associates are very responsible employees highly committed to quality."
"Tijuana´s location has been a great competitive advantage for our operation. We have same-day communication with both our corporate headquarters in New Zealand and our U.S. sales office in Irvine," highlighted Sanchez. "Another great advantage is Mexico´s free trade agreements that allows us to ship directly from Tijuana to 17 countries without stopping at our distribution center, reducing logistics costs and shipping times and resulting in a faster, better response to the customer. From our Tijuana facility we can deliver our product to the U.S. and Canada within 48 hrs," added Mr. Sanchez.
Raul highlighted, "Fisher & Paykel Healthcare is an excellent place to work, it's a solid company that follows world-class practices in production and human capital, our product is highly innovative, and our market is growing." This statement is strongly reinforced by a recently announced expansion of its OSA business unit with the introduction of its new F&P SimplusTM mask for the treatment of OSA. In the same communication Michael Daniell, Fisher & Paykel Healthcare's CEO commented on the Tijuana operation's contribution to company´s competitiveness, "Our operating margin has also continued to improve as a result of new products, operating efficiency gains and manufacturing at our Mexico facility."
About Fisher & Paykel Healthcare: We are a leading designer, manufacturer and marketer of products and systems for use in respiratory care, acute care, and the treatment of obstructive sleep apnea. Our products and systems are sold in over 120 countries worldwide.
About Tijuana EDC: Founded in 1989, the non-profit Tijuana Economic Development Corporation (DEITAC as it´s acronym in Spanish) has been dedicated to helping companies of all types take advantage of the benefits found in the Tijuana. With over 130 private-sector members from both sides of the border who are experts in areas like industrial development, construction, law, accounting, custom brokerage and logistics, maquiladora/shelter services and more, the Tijuana EDC can help your company map out a new path to profits and competitiveness.