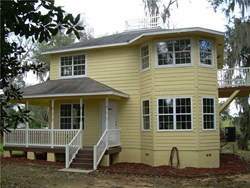 Dade City, FL (PRWEB) May 19, 2013
ARME Realty.com has just announced their new buyer broker program for home buyers, sellers, and agents in the Dade City area. People who would like to get a HUD home with little money down in Dade City FL are turning to the internet more than ever before to begin their search for a real estate company or broker. ARME Realty's buyer broker program fits a special need had by both brokers and buyers alike.
"ARME Realty.com acts as a match maker of sorts. We target all kinds of property types across the state of Florida, and with our unique real estate search engine optimization technology we are able to bring in interested buyers who have been searching for HUD homes in a particular zip code or, for that matter, any property and any zip code. If they are online looking for a particular property somewhere they will find us", states Simon Landers, spokesperson.
ARME Realty.com is in "growth mode", as their coverage on Google and other search engines has skyrocketed. The result is that many home buyers across Dade City have found their website and they are in need of brokers who would like to connect with these buyers. In addition, the company reports that buyers have found their website to be a fantastic resource as it offers broker location assistion to the buyer at no cost to them.
For more information about ARME Realty.com and their programs call them at (727) 459-8841 or visit this Tampa real estate SEO firm's website today.