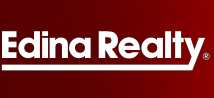 A well-informed buyers is a successful buyer.
Golden Valley, MN (PRWEB) May 21, 2013
When buying a new home it's often the question of down payment that is most important to future homeowners. The foremost Golden Valley down payment assistant agent Kris Lindahl of Edina Realty has a quick and easy way for potential homeowners to get started on the process of finding the best program to assist them in getting the best down payment.
The Minnesota Down Payment Assistance website, created by Lindahl himself, allows buyers to enter a few pieces of information and receive a real-time email listing the programs they may be eligible for. All submitted information is kept private. "This is a great way for buyers to start their search for the right program," Lindahl said, and continued, "knowing that they're eligible breeds confidence."
In addition to having the state-of-the-art technology to match buyers with programs the website also holds detailed information on the application process, deadlines to apply, and the advantages of using an assistance program. "I created this site to give buyers a go-to resource they can rely on for the information they need," Lindahl said, and continued, "A well-informed buyers is a successful buyer."
Lindahl's dedication to providing proven resources to his clients has made him a trusted voice in the real estate community and his unmatched combination of technological expertise and on-the-ground experience has earned him the unofficial title of 'Internet Marketing Specialist' from his peers. "I'm honored to be relied upon by so many people in this community and promise to uphold only the best expectations," Lindahl said.
Call Kris and his team now for more information at (763) 634-5895 and visit the Minnesota Down Payment Assistance website to get started today!