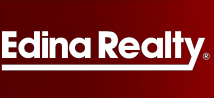 This website gives buyers the confident first step they need in this real estate market
Lakeville, MN (PRWEB) May 20, 2013
Kris Lindahl of Edina Realty, a Lakeville real estate expert, has created a website called the Minnesota Buyer Search website that allows buyers to fill out a detailed form regarding what they're looking for in their dream home. Once the form is submitted the buyer will receive a real-time email that includes a customized search criteria built by Lindahl.
"Also in the email will be a hyperlink to all homes matching that search criteria and when buyers express interest in a home we make it our priority to get them to the property before it is sold," Lindahl said, and continued, "This website gives buyers the confident first step they need in this real estate market."
When buyers begin their initial online search they can run into frustrating problems like calling on homes that turn out to already be sold. "I want buyers to be comfortable and confident in their search process and this website has shown proven success and satisfaction from those who have already used it," Lindahl said.
In the real estate community Lindahl is known as an 'Internet Marketing Specialist'. "It's not an official title but if reflects how I use my technological expertise and several years of experience to give buyers the best experience possible in this real estate market," Lindahl said, and continued, "It makes me proud to have so many satisfied customers."
Call Kris now for more information at (763) 280-8498 and visit the Minnesota Buyer Search website now to get started.