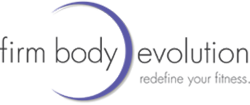 Now there is an exciting new development that is literally shaking up the quest for fitness and weight loss in the Beverly Hills area
(PRWEB) May 19, 2013
Firm Body Evolution http://www.fbespa.com announces their brand new revolutionary facility on Santa Monica Blvd in West Hollywood, California. Serving Beverly Hills, Hollywood, West Hollywood and Studio City with a centrally located state of the art private fitness center.
Weight reduction and physical fitness have been the goals for Southern California celebrities since the first silent movie cameras rolled in Hollywood a century ago, and through the years countless programs and techniques have been used in the pursuit of attaining ultimate physical conditioning. Now, there is an exciting new development that is literally shaking up the quest for fitness and weight loss in the Beverly Hills area. Firm Body Evolution, one of the most exclusive Los Angeles weight loss and Private Fitness Center, is offering a revolutionary program that shakes and vibrates away pounds in short, private, personal training sessions in its luxurious new West Hollywood facility.
Firm Body Evolution's exclusive one-hour weight loss sessions are the total antithesis of the typical gym/fitness club experience. Clients are guided through their one-hour fitness routines by the top personal trainers in West Hollywood in FBE's plush new facility with private parking, a private entrance, and sweeping third-story panoramic views of the Hollywood Hills.
The fitness club's "10+20+30" minimum impact/maximum results technology and training method encompasses cardio, strength training, detoxification, relaxing, and anti-aging in just one hour without pounding impact on the body.
Sessions begin with ten minutes on the Helix Lateral Trainer, a remarkable cardiovascular, no-impact workout that fully activates the inner and outer thighs, glutes and core. Then it is time for the workout to begin shaking, literally, with twenty minutes on the fitness club's exclusively designed Whole Body Vibration Machines that deliver the equivalent of a full hour's workout of lifting and grunting in a crowded, conventional gym or high volume chain health club. Whole Body Vibration's scientifically proven results include improved circulation while increasing bone density and working major muscle groups.
The one-hour private fitness club experience ends with 30 minutes of detoxification in Firm Body Evolution's infrared jade saunas, futuristic pods that burn up to 600 additional calories and offer a number of healing benefits.
Beverly Hills fitness seekers are turning to Firm Body Evolution's 8704 Santa Monica Blvd. Private Fitness Center in West Hollywood, which is open seven days a week, by appointment only. Further information about the Private Fitness Center and appointment availability may be obtained at (310) 652-5522 or at http://www.fbespa.com.