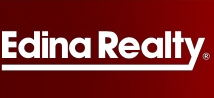 Buyers looking for the best should look no further
Lilydale, MN (PRWEB) May 20, 2013
Using state-of-the-art technology Kris Lindahl of Edina Realty, a foremost homes search expert and experienced Lilydale real estate agent, has created a website for potential homeowners looking to strengthen their initial online homes search. Holding the unofficial title of 'Internet Marketing Specialist' Lindahl has been releasing proven resources to hopeful homeowners for the last several years.
The Minnesota Buyer Search website was created with the intention of giving hopeful homeowners the confident first step they need to be successful in this real estate market. "Buyers can be sure they're in the right hands with me as their agent," Lindahl said, and continued, "My dedication to my clients is my number one priority."
The website allows buyers to fill out a detailed form regarding what they wish to have in a home and receive a real-time email with a customized search criteria built by Lindahl and a hyperlink to all homes matching that criteria. "Buyers can alert my team and I when they are interested in a home on the list and we will get them there before it is sold," Lindahl said.
Lindahl's highly coveted approach involving a combination of technological expertise and several years of on-the-ground experience is unmatched by any other agent. "I use only the best resources to give my clients an awesome real estate experience," Lindahl said, and continued, "Buyers looking for the best should look no further."
Call Kris now for more information at (763) 280-8498 and visit the Minnesota Buyer Search website now to get started.