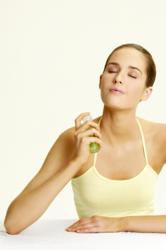 Miami, FL (PRWEB) May 20, 2013
Researchers from the Southern University of Denmark have released information in the connection between lower back pain, and the acne causing P.acnes bacteria. Researchers believe found that when traces of P.acnes in the system the bacteria seek out oxygen deprived location to seek shelter and grow. When an injury is incurred in the spinal column, P.acnes has the ability to live in the open joint areas, causing inflammation and pain.
Fernando Perez, a spokesman for "The best acne treatment" explains why starting a normal probiotic supplement, and acne treatment regimen could help reduce the negative effects of P.acnes Bacteria.
"Probiotics have long been known to help balance the levels of good and bad bacteria in the immune system and have recently been toted as the best acne treatment. Probiotics help reduce infection, and the inflammation caused by external factors and bad bacteria by physically combatting and destroying what is threatening their environment. For those suffering from back pain or acne, consulting with a physician on a probiotic supplement, and using a topical probiotic may be an alternative to reducing symptoms without antibiotics."
For more information on the above mentioned study visit:
Probiotic Action is an advanced acne treatment that uses Probiotics for acne containing the "good bacteria" that is naturally found on healthy human skin. By using probiotics, Probiotic Action is an effective treatment that restores the normal bacteria content on skin. Probiotic Action will successfully clear skin when used as an adult acne treatment while protecting skin against bad bacteria, free radicals, and pollutants*.
*These statements have not been evaluated by the Food and Drug Administration. Probiotic Action is not intended to diagnose, treat, cure or prevent any disease.